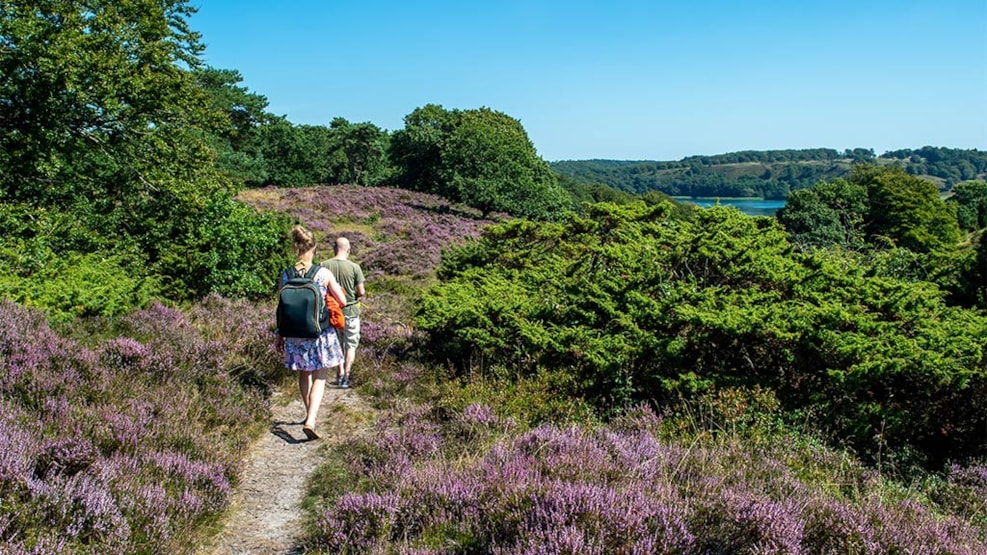 The Ancient Road Hærvejen
The Ancient Road Hærvejen is an amazing hiking and cycling trail that runs down the spine of Jutland. Is goes along the watershed on the ridge of the peninsula and takes you through the magnificent landscape around Viborg.
The Ancient Road Hærvejen
On your way along Hærvejen, you will pass through some of Jutland's most spectacular landscape. The rolling Dollerup Bakker, the heaths of Randbøl Hede and the springs around Gudenåen.
Furthermore, Hærvejen brings you past elements of Danish history. Jellingestenen, the grave of the Egtved Girl, Hærulfstenen and many of the best preserved burial mounds and dolmens in the country.
Active Holiday in Breathtaking Landscape
Whether you prefer to walk or ride your bicycle, going down Hærvejen is a unique way of combining an active holiday with wonderful nature experiences and the sense of being part of history. History and the tales that go with it are literally at your feet.
See accommodation in hostels along The Ancient Road.
See what others are sharing on Instagram