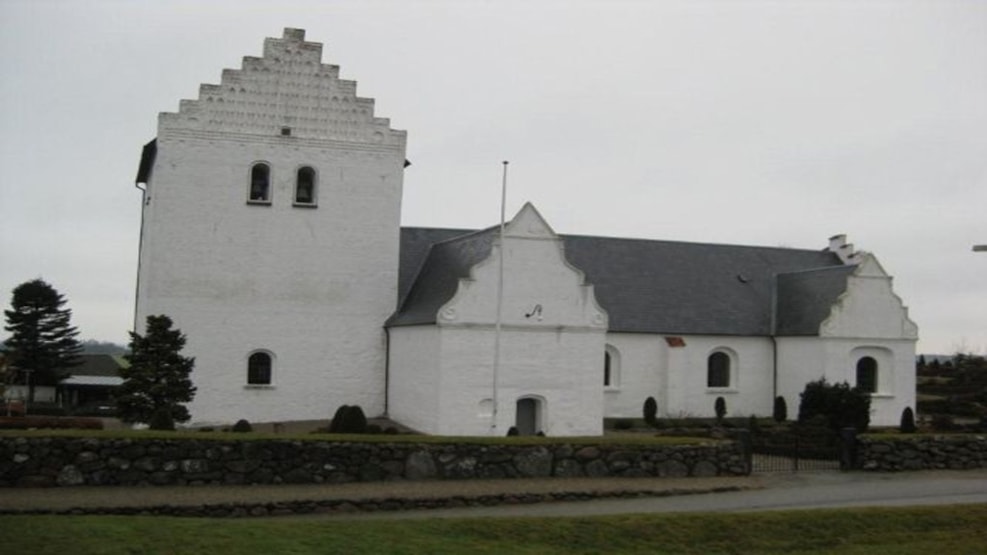 Ålsø Church
Ålsø Church is one of Denmark's longest village churches. The church has been built over three phases, with the first phase dating back from about 1050 to the last phase of the 1500 years.
When the church was first built, it was a small granite and limestone church typical of that time. The church was furnished with a ship where the congregation resided, and a choir where the pastor could celebrate Mass. There are not many traces left of the original church.
The second building phase began in the late Middle Ages and lasted a few hundred years until the Renaissance around the year 1500. The church was rebuilt in a Gothic style. At this time, the church also received a coat of arms, a sacristy, and a tower.
The last phase took place in the 1500 years when a rich man and his wife built a manor a few miles from the church and put distinct and personal touches on the church. The style was primarily Renaissance, though there are still traces of the Gothic style left around the church.
In both the exterior and the interior, Ålsø Church is incredibly beautiful. In the N-wall a quadrangle of relief-hewn creeks, which undoubtedly originated in the eldest part of the church. Decorated gables dating back to the Gothic style. As well as porch and burial chapel with curved Renaissance headboard. In the middle of the altarpiece, there is a painting "The crucifixion", painted by Ernst Trier in 1971. Romanesque granite font with figures of lions.
The key can be borrowed from the sexton during working hours.