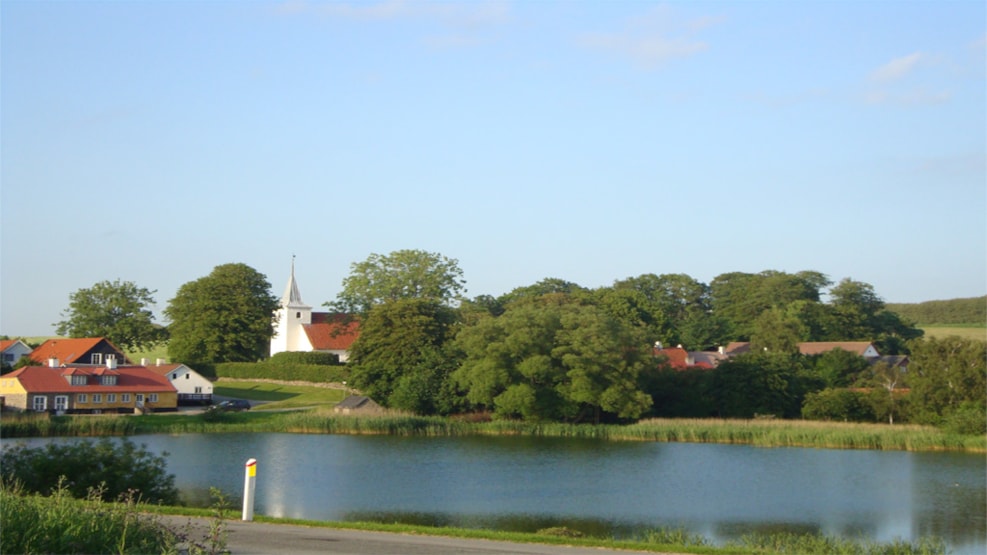 Agri Church
Hundreds of meters above sea level, at the entrance to the Mols Bjerge, lies the small village of Agri with the church and rectory and one of Denmark's highest situated lakes.
The small stone house on the shore of the lake once housed the fire sprinkler of the inhabitants of agri. The name Agri comes from the same word as ager. A bounded piece of land. We also know it from Latin, where agri means land and agricola means farmer.
Here lies the beautiful rectory of the late 17th century and the church, a 13th-century medieval church with vaults dating back to the 14th century, which gives the church room a particularly fine acoustics.
Agri is located in the middle of Mols Bjerge National Park. The church consists of a Romanesque choir and a ship built in raw boulders. Tower and porch added in the 18th century.
Open at 8-16. or by agreement.
There are concerts, lectures several times a year.
See what others are sharing on Instagram
#agribavnehøj #visitdjursland #aarhusregion