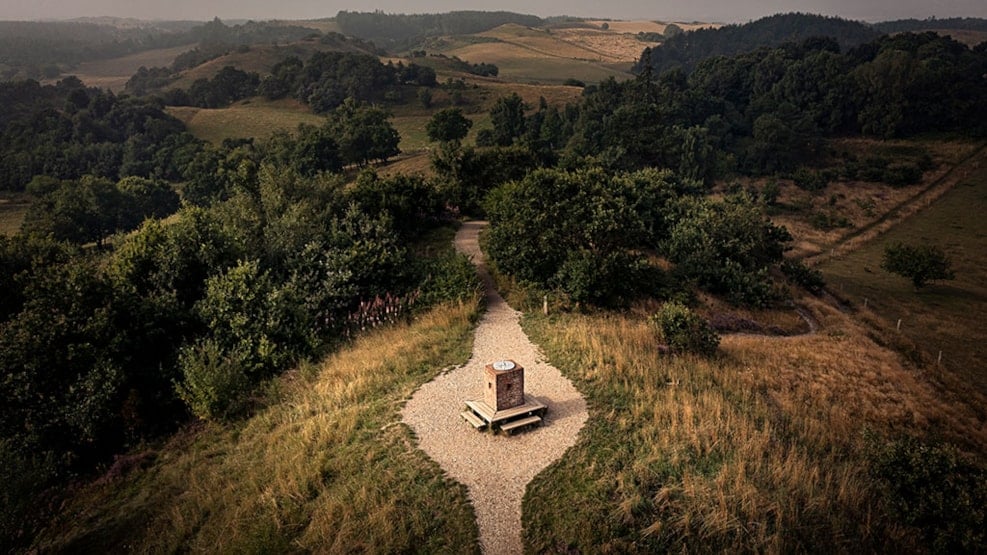 Agri Bavnehøj
The highest point at Mols Bjerge, Agri Bavnehøj (The Agri Beacon), is situated 137 meters above sea level. From here you get an amazing view.
You overlook an undulating dead-ice topography, Trehøje with its three humps, and Tirstrup Hedeslette (outwash plain) where dense conifer grows where meltwater from the ice once deposited large quantities of sand and gravel.
The monument at the top of the mound points to attractions you can see for example Aarhus Cathedral 21.8 km away.
See what others are sharing on Instagram