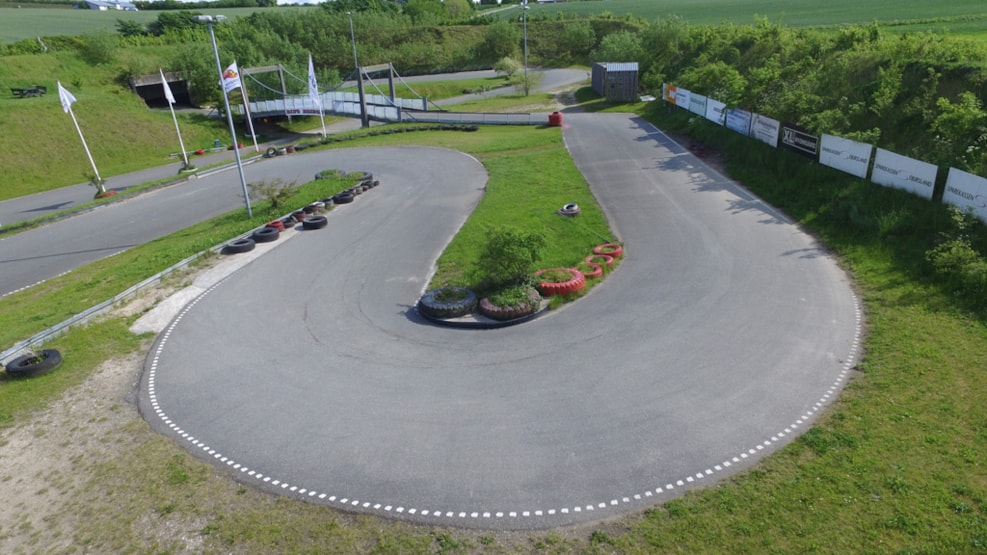 Activity organiser Auning Kart Park
Denmark's best outdoor go-kart track offers exciting experiences in unique surroundings. Go-kart if for everybody; businesses, co-workers, friends, and family, who loves speed and excitement.
Auning Kart Park
The track offers tunnel driving, a challenging Nascar turn, and Denmark's only suspension bridge. Go-karts can be driven year-round; even during heavy rain. It is also a special experience to drive in the dark with the lights turned on. The Pit-café offers warm snacks, beer, soft drinks, and ice cream.
Notice: Arrive at Auning Kart Park 30 minutes before you start racing!
Package offer
Bring your employees, family, or friends with you for an exciting time at the Go-kart track with this package for the full experience!
Auning Kart Park offers:
30 minutes of intensive go-kart per person inclusive driving suit, balaclava, and helmet.
Prize award with medals for 1st, 2nd, and 3rd place as well as a bottle of champagne for the winner.
Delicious menu in the Pit-cafe.
3 beer/wine/soft drinks per person
Coffee/tea during the race.
Bachelor/bachelorette party offer
Are you planning a bachelor/bachelorette party with lots of speed and action? Auning Kart Park has the perfect offer for you!
Further information can be found here.
See what others are sharing on Instagram