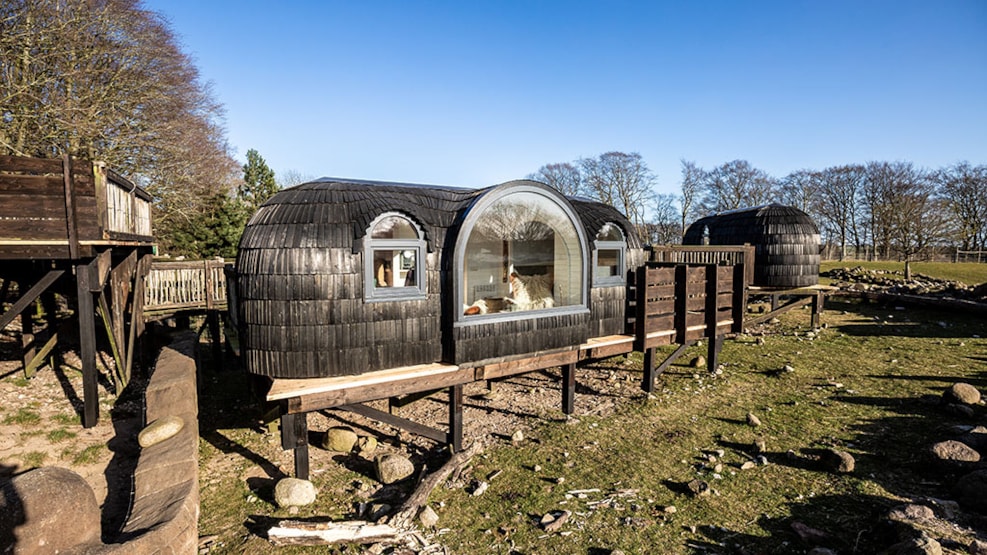 Accommodation Ree Park Safari
Get close to wild animals from 5 continents in unique surroundings and participate in the many activities of the day.
Kamelhuset
This is the perfect place to set the frame for good memories. The house is Ree Parks brand new cottage. From the house you can see over to Ree Parks camels. Read more about 'Kamelhuset' here.
Night Explorer
Stay in Ree Parks luxurios Night Explorer cabins. From the bed there is a great view over the savannah or North America. Read more about Night Explorer here.
Many other options
Read more on Ree Parks website about their many accommodation options. Se more here.