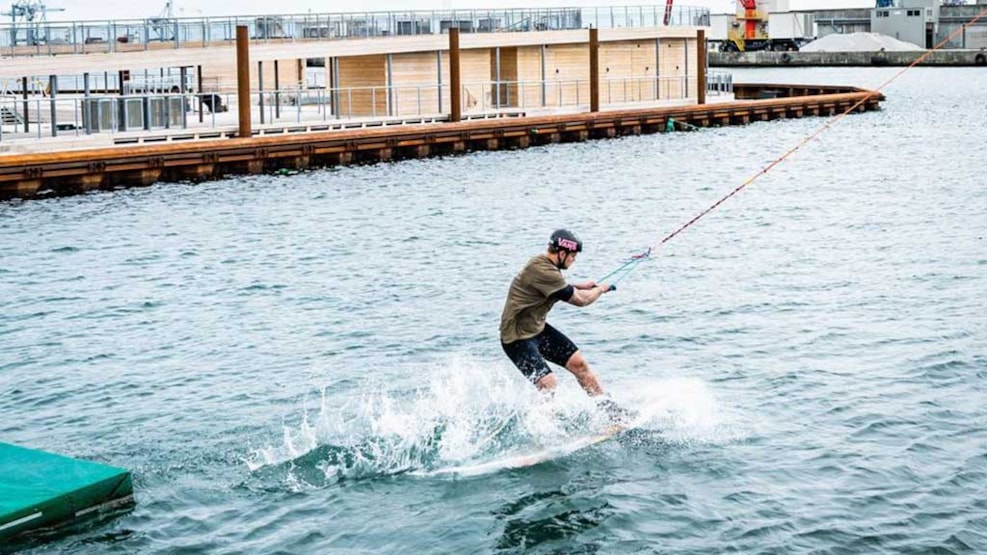 Aarhus Watersports Complex
Wakeboarding is like snowboarding or water-skiing where you get the rush of going at high speed – a type of water sports which is now also available in Aarhus at Aarhus Watersports Complex.
Cableway in the heart of Aarhus
Aarhus Watersports Complex is a cable-ski park where you can enjoy various water sports activities with a focus on wakeboarding. Wakeboarding is for all ages – both genders!
A cableway is an environmentally-friendly alternative to towing by motorboats which are used traditionally for wakeboarding and water-skiing. The length of the cable is 195 metres, and there is always an instructor available to assist you at the park. The cableway is operator-controlled allowing the speed to be adjusted to your need and desire.
Adrenaline-rush in the open
Aarhus Watersports Complex is open throughout summer. From October to December the cableway is open when the weather permits. So there are lots of opportunities to get your pulse racing and the adrenaline rushing in the city's new quarter during most of the year.
See what others are sharing on Instagram