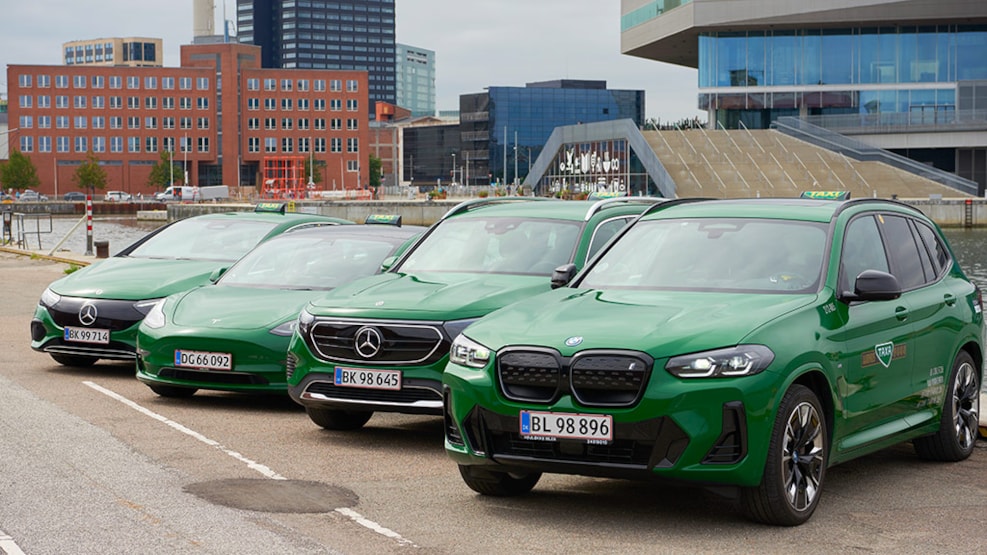 Aarhus Taxa
Get back and forth safely with Aarhus Taxi. Whether you are going to the airport, to the disco or home from a happy evening in the city, Aarhus Taxi brings you both well out and home.
Drive safely back and forth with Aarhus Taxa. Whether you are going to or from the airport, out to eat a nice dinner at one of the city's delicious restaurants or going home from a happy evening in the city, Aarhus Taxa will take you safely and soundly both out and home again.
Aarhus Taxa
Aarhus Taxa's car fleet spans the entire register from the environmentally friendly 0-emission cars to the large transporters that can either include wheelchairs or drive with up to eight people at a time. Aarhus Taxa is Jutland's largest taxi company, with more than 200 cars. Common to them all is that they are new, modern and always in good condition.
Choose an electric or hydrogen car
Aarhus Taxi has currently replaced approximately one-third of their taxi fleet with electric or hydrogen cars that do not emit CO2 during operation. Therefore, you can now choose whether you want an electric or hydrogen car or a regular taxi when you book a vehicle. You can make your selection either through the Aarhus Taxa app or when you call the customer center. This initiative is aimed at helping Aarhus achieve its climate goal of carbon neutrality by 2030.
Contact
For taxa service in Aarhus call +45 89 48 48 48 or download the app for smartphones Android and iOS.
See what others are sharing on Instagram