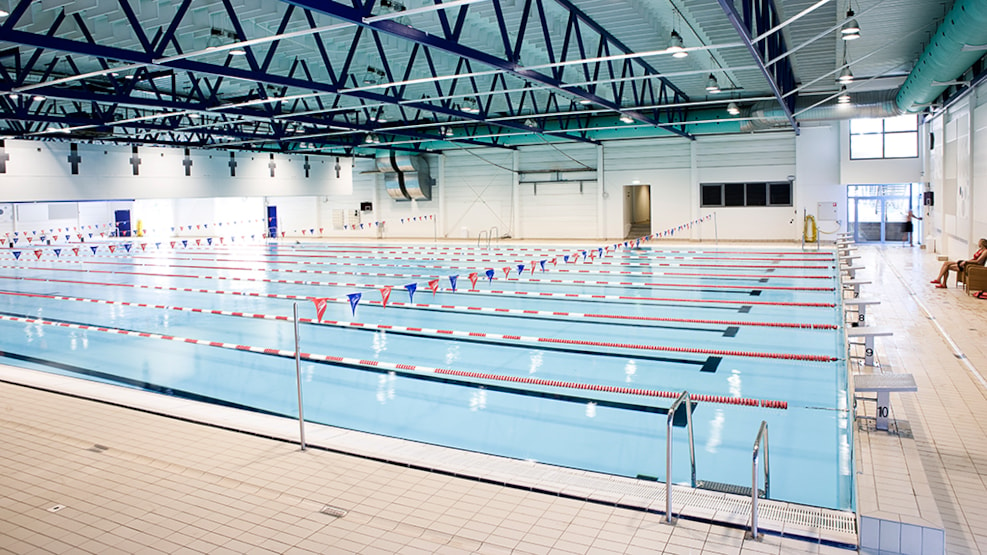 Aarhus Swim Stadium
The Aarhus Swim Stadium is in a central location in Frederiksbjerg on Ingerslev Boulevard in the centre of Aarhus. On Tuesdays and Wednesdays the indoor pool is converted into 25m lanes; on all other days the full pool length at 50m is used. The pool depth is 2 m. The Aarhus Swim Stadium is for swimmers only.
Please note
To use the indoor pool, swimmers must be able to swim 200 metres without swimming aids because of the 2m pool depth. For non-swimmers the City of Aarhus offers other indoor swimming baths with lower pool depths.
Outdoor pool
The Aarhus Swim Stadium has an outdoor pool which is open during the school summer holiday period. The pool depth is 5m, and there are springboards at heights from 1m to 10m. The outdoor pool is 25m by 16.5m with a water temperature kept at 24 degrees Celcius, and it is used both for springboard diving and swimming.
Ticket office closes 45 minutes before closing time.