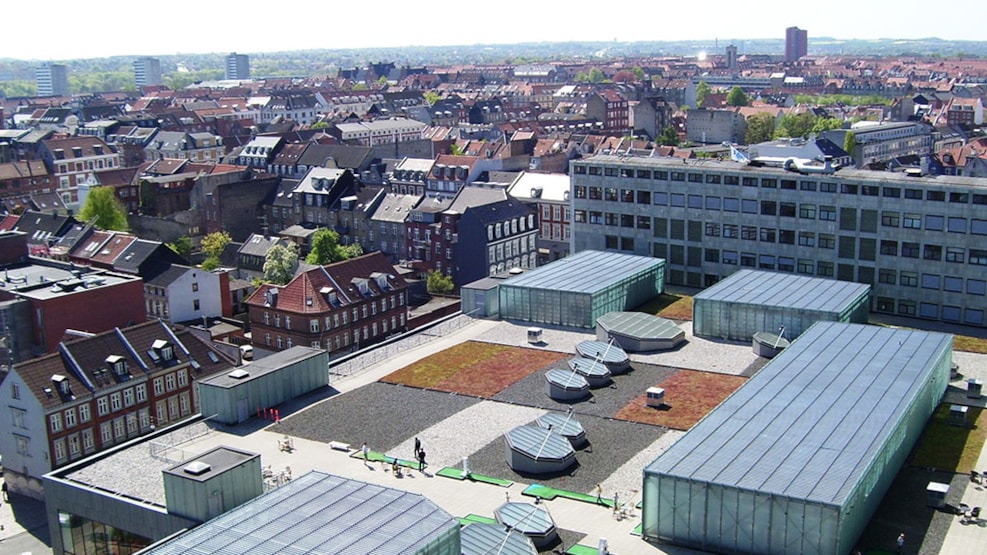 Aarhus Minigolf
Challenge your friends, family, or classmates to a round of fun mini golf at Aarhus Minigolf. The 18-hole course is located on the roof of the Bruun's Galleri shopping centre, overlooking Aarhus, where you can swing a putter and take in the fabulous views.
The mini golf course is closed during the winter, but will open again in the spring.
American Mini Golf
The course at Aarhus Minigolf is an American mini golf course, that is a course built especially for this purpose! Therefore both professional and inexperienced mini golfers will enjoy playing a full round of 18 holes. The official par for the course is 61. Whether you are over or under the official course par, win or lose against your opponents, the stage is set for a fun-filled and enjoyable day out together with friends or family at Aarhus Minigolf.
Refreshments are available for purchase.
See what others are sharing on Instagram