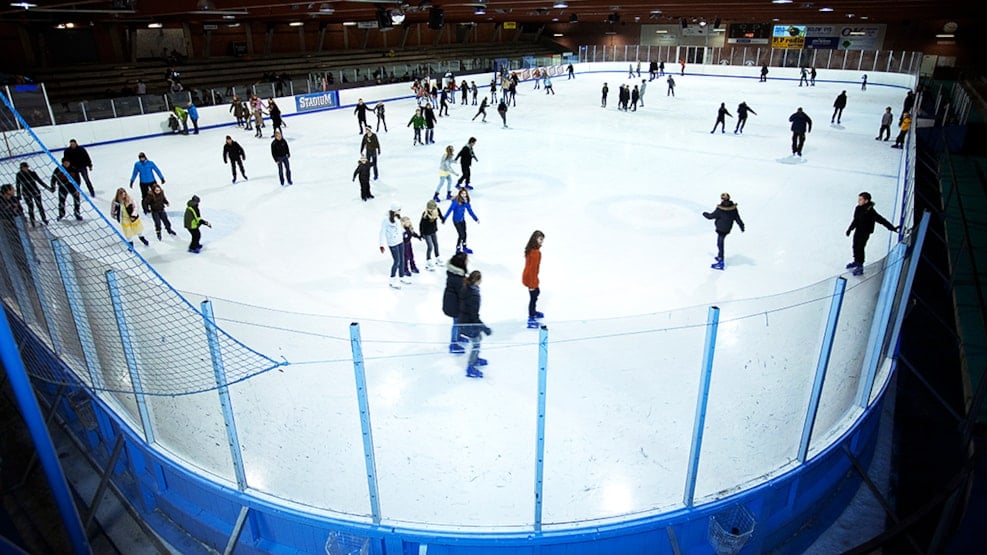 The Aarhus Ice Rink
Do you and your family enjoy the thrill of speed? Then the Aarhus Indoor Skating Rink is a great place for it. Ice-skating is a fun activity for the whole family, and nothing compares to sweeping across the ice with the feel of rocket fuel under your feet. 
Ice skating disco
Let yourself loose on a cool "dance floor" when the lights are turned down, the disco music is turned up, and the colourful disco lights come to life. If you enjoy ice-skating and listening to great music, then ice disco is definitely also the thing for you.
Skating rink café
All this action makes you hungry. Fortunately, you can get a bite to eat and something to drink while enjoying the spectacle of the skating rink. 
It is great exercise, fresh red cheeks on everyone, and whether or not you have tried this before it is simply great fun. If you didn't pack your ice-skates, that's no problem. You can rent them at the skating rink.
The first Friday of every Month between 7.30pm and 10.30pm you can also enjoy Ice Skating Disco.
See what others are sharing on Instagram