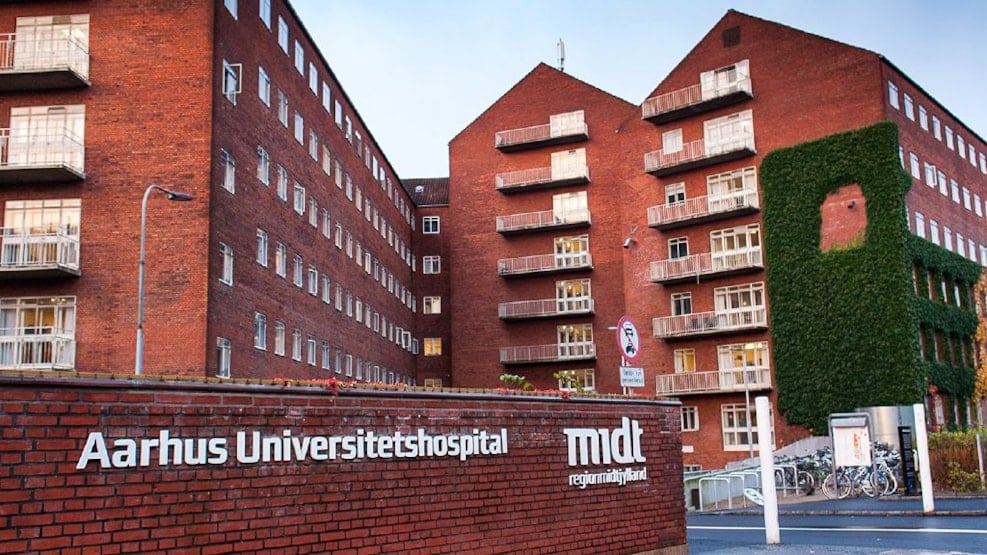 Aarhus District General Hospital
The oldest part of the Aarhus District General Hospital dates back to 1893. It was designed by the architect Thomas Arboe.
The part of the hospital which was built in 1935 was designed by the architects C F Møller and Kay Fisker. Several buildings have been added over the years. During a fire in 1990 some parts of the hospital were damaged. The buildings were re-inaugurated in 1994.
In 2004 Aarhus District General Hospital merged with Aarhus Amtssygehus (County Hospital) to form Aarhus Sygehus (Aarhus Hospital). In 2011 Skejby Hospital,Aarhus University Hospital, and Aarhus Hospital merged to form Aarhus University Hospital. 
The new University Hospital
Nowadays, all the Aarhus hospitals are located entirely in one location, in Skejby.
Learn more about the new University Hospital
Source: http://www.jmhs.dk/History/HistoryAarhusKommunehospital.htm (in Danish only)