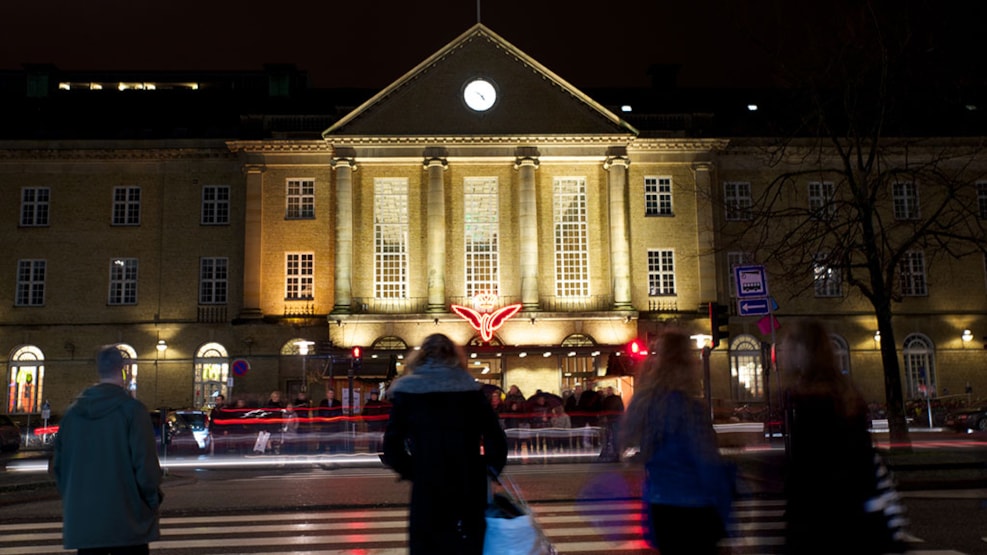 Aarhus Central Station
Aarhus Central Station: an overhead railway station with stairs down to the platforms.
Aarhus' central train station
Aarhus Central Station was built in 1927 under the management of the architects K. T. Seest and A. Hoeeg-Hansen.

The project combined the Central Station and the Central Post Office; and a joint building plan for the whole area of the Central Station Square and the square Park Alle - Ryesgade - Soender Alle was followed, (Soendre Kirkegaard was once situated here).