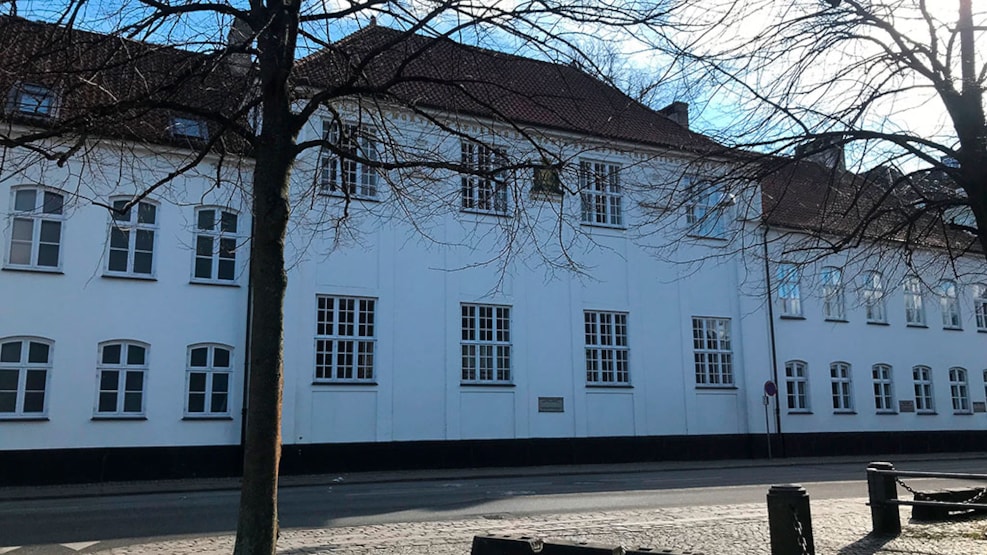 Aarhus Cathedral School
Aarhus Katedralskole was built 1904 by architect Hack Kampmann.
The school building follows a main concept of the architect: it's closing itself from the surrounding world but is open thanks to its out-turned decoration and character at the same time.
Towards the yard the building opens up for the students and teachers. 
The towers of Aarhus Katedralskole
The towers decorates the building and mollify the surface of the gable end. The owl symbolizes the knowledge of the school whereas the wave line and the sea horse point at the school location by the sea.
 
High above a rooster sits, "crowing" as a symbol of the school's educational revival. On the front walls of the Aarhus Katedralskole the names of former prominet students are written.