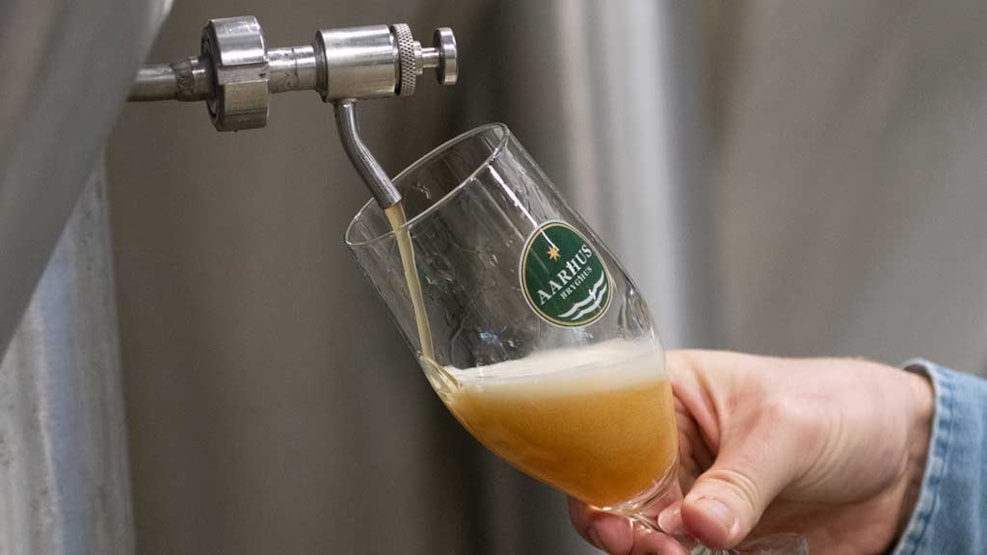 Aarhus Bryghus
Aarhus Bryghus is an independent, family-held microbrewery which was established in 2005 in the Southern part of Aarhus. The brewery bottles its beer in large 60 centilitre bottles and supplies shops and restaurants with draught beer. In connection to the brewery there is a visitors' room with a bar which is used for open Friday get-togethers, beer tastings, music events etc.
The Majority of the Beer is Consumed Locally
The people behind Aarhus Bryghus combined have more than 100 years of experience in the brewing industry and base their work on both tradition and renewal. Aarhus Bryghus brew beer for pleasing your palate, for sharing and for savouring with your food – and the assortment ranges from an international Pilsner and an India Pale Ale to an Imperial Stout matured in a cask.
Whisky and Heather Gin
In August 2016, Aarhus Bryghus launched their first whiskey, and since then, more products have come out under the name "Spirit of Aarhus". In December 2018, the brewery launched their Heather Gin, as well. The "Spirit of Aarhus"-products are primarily sold in the brewery store, which is open whenever the brewery is. At the brewery store, you can also get the bottled beer in crates or wrapped as gift boxes.
Friday-get-together
Every Friday from 1:00 to 7:00 pm, Aarhus Bryghus opens its doors to a get-together, where you can taste their many varieties of drinks and enjoy them from a bottle as well as poured from a cask.
See what others are sharing on Instagram