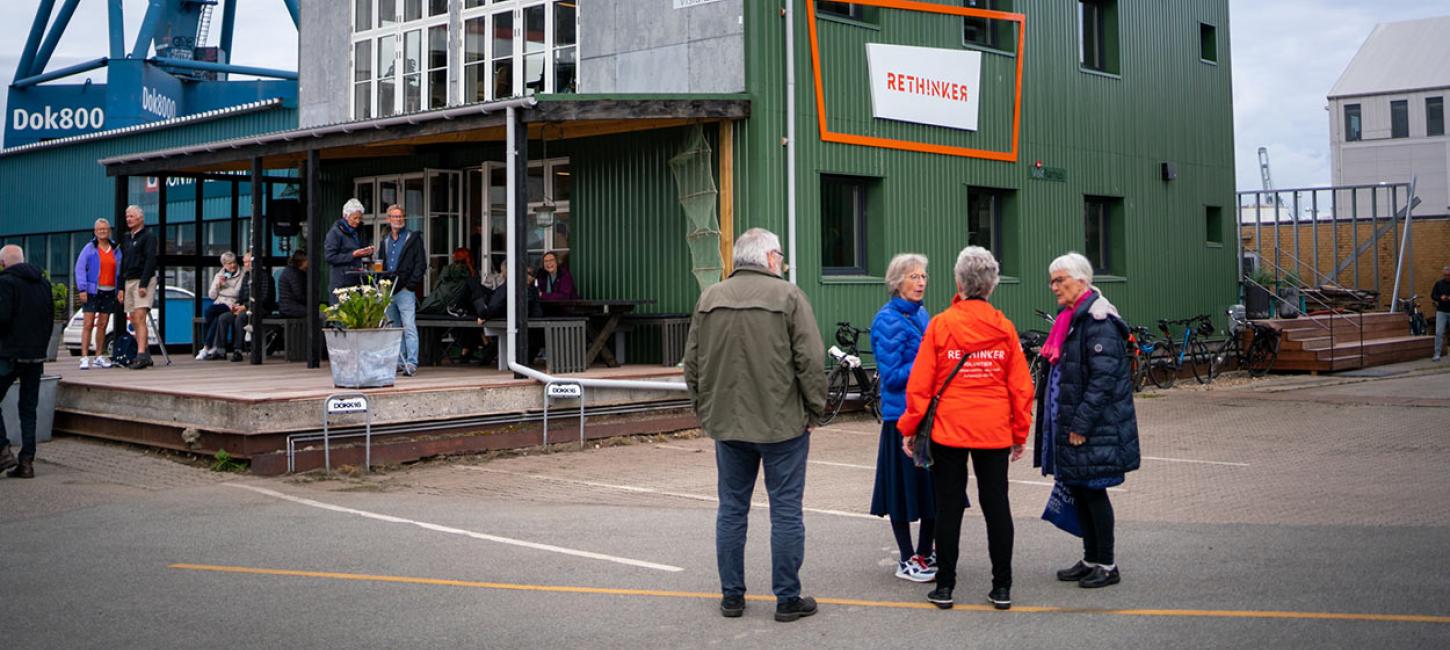 About ReThinkers and the Volunteer Organisation
Learn a little more about who we are and how we work.
The ReThinker Volunteer Program was created in the years leading up to Aarhus as the European Capital of Culture in 2017, and is now driven by VisitAarhus. The vision is to continue the development of this diverse, dedicated group of volunteers, which helps support the city's blossoming cultural and business sectors and makes a positive impact on anyone in Aarhus including visitors and residents alike.
Our volunteers - we call them ReThinkers
The success of our volunteer program is founded on a strong sense of identity, community and affiliation, and our ReThinker volunteers have a huge impact on the city with their level of hospitality and welcoming attitude.
Whether you come to Aarhus on a cruise chip, participate in a conference or are just visiting the city, then there is a good chance that you will meet a ReThinker.  They are easy to spot – look out for the orange jackets, large "Ask me!" buttons and, of course, a big smile!
It's fun and voluntary to be a ReThinker