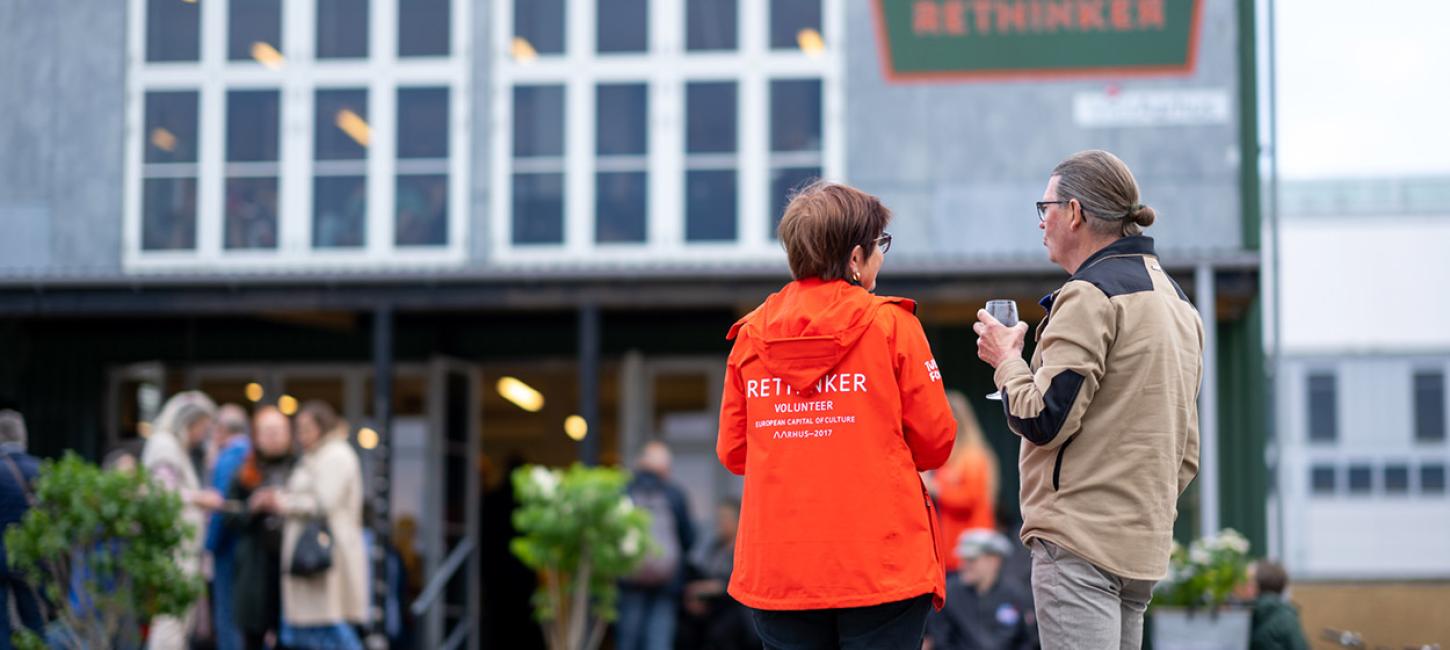 Become a volunteer in Aarhus
Are you interested in becoming a ReThinker volunteer? Read more about our community, the volunteering opportunities and how to sign up here.
As a ReThinker in Aarhus, you will be a part of a unique community that rises to the challenge of supporting a number of the city's cultural organizations, events and projects.
It is entirely up to you how often and how much of your time you would like to give as a volunteer.  There may be periods where you are very active and other times where you are less involved.  It is your decision to sign up for any of the opportunities you think are interesting.
The special part of being a ReThinker volunteer is that you get to contribute to increasing the visibility and development of the city of Aarhus. You will also be a part of ensuring a fantastic experience that won't be forgotten for the tens of thousands of visitors coming to the city every year and a high level of hospitality that is engrained in the identity of Aarhus.
Would you like to be a part of our community and make Aarhus an even better city?  Register now and be a part of the ReThinker volunteer program!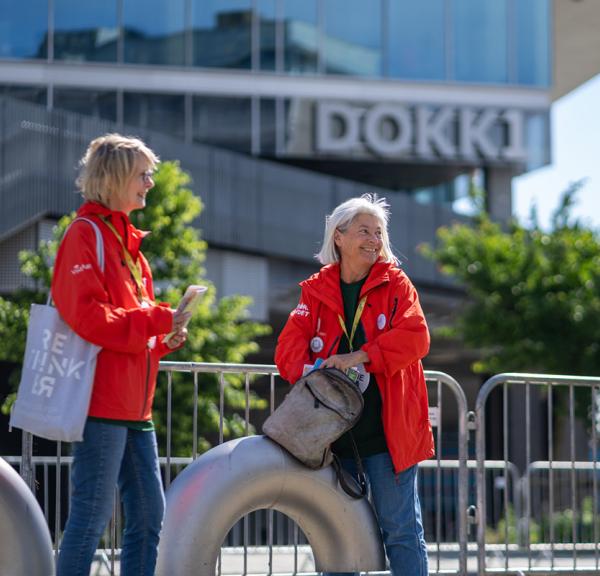 Photo: Per Bille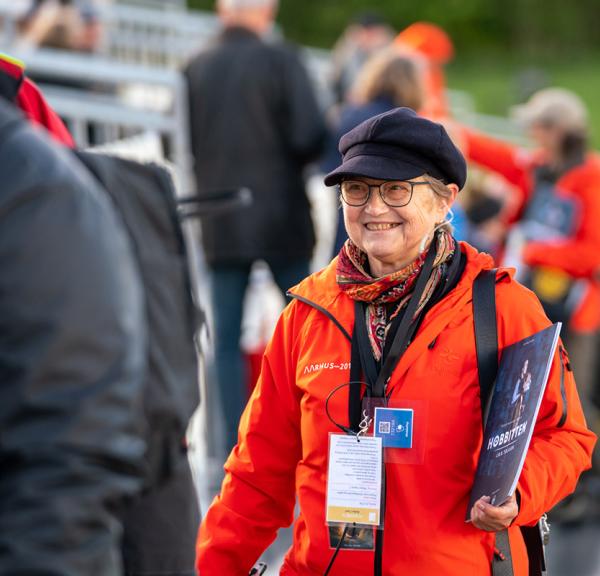 Photo: Per Bille
Choose meaningful volunteer opportunities freely
New events, tasks and field trips you can sign up for as a volunteer pop up every day. You can check out the many exciting opportunities through a variety of ways, including Speed Meeting events, our member system Venma and, especially, ReThinker Newsletters, which are available in both English and Danish.