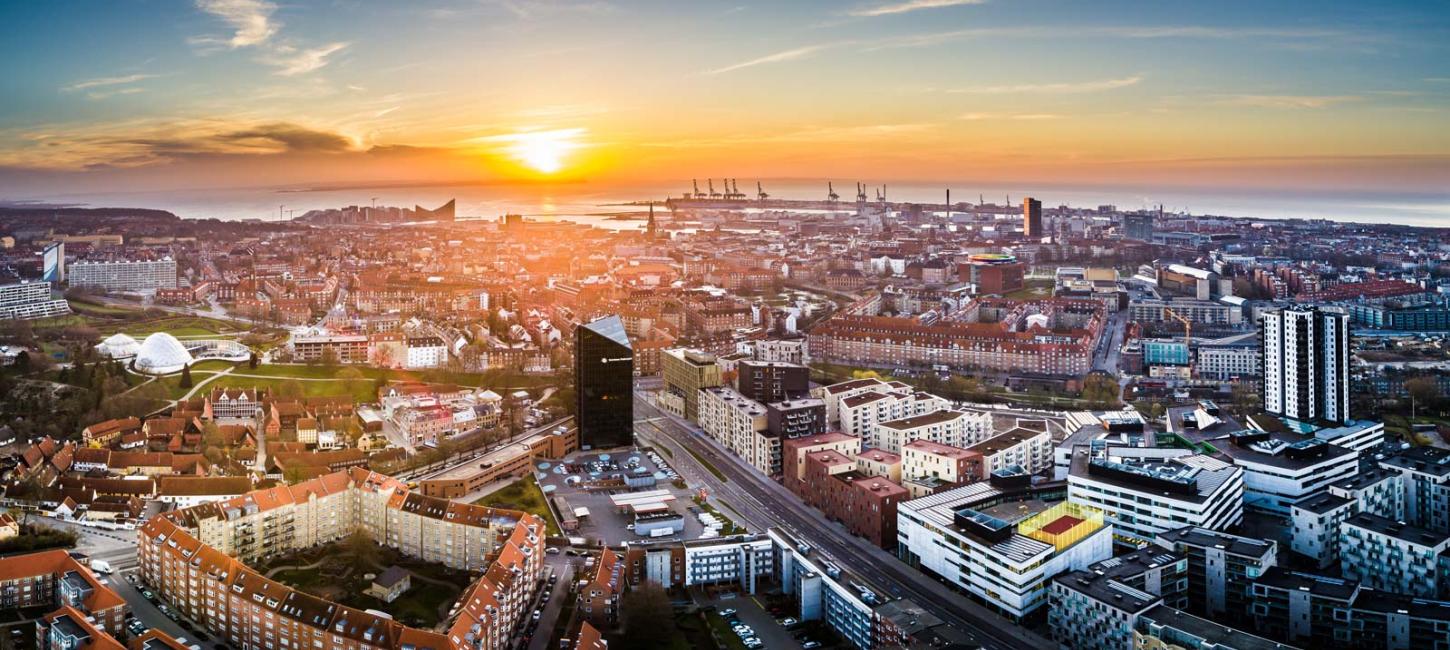 Aarhus is Among the World's 25 Most Popular Congress Destinations
7.6.2022
Aarhus soars on the world rankings of popular congress destinations as it is now among the top 25 cities on the list. 
This position on ICCA's recently released list comes in the wake of a very challenging time in the industry during the COVID pandemic and lockdowns. Therefore, this top ranking is very good news in the efforts to rebuild the international meeting and business tourism in Aarhus.
Aarhus has taken a major leap on ICCA's (the International Congress & Convention Association) ranking list of top destinations for international, scientific congresses and conferences. Coming from a number 88 in 2020, Aarhus skips 64 places in 2022 to become the number 24 in the world out of the 1,234 congress cities that have reported to ICCA.
It is the first time that Denmark's second largest city ranks this high on the list. Before this, Aarhus' best ranking had been at number 72 in 2018 after having been European Capital of Culture in 2017.
"We are extremely proud that Aarhus as a congress destination takes such a significant leap on this highly acknowledged ranking list. It has an enormous impact on our possibilities in the competition to attract international congresses and conferences. And we need to boost meeting and business tourism after the pandemic, which has hit the international business tourism particularly hard. So this is great news to an industry that is not yet out of the woods. And finally, we should not forget that the ranking has come in a time with COVID, and we have to be prepared for a lower ranking next year," Pia Lange Christensen says, CEO at VisitAarhus. 
Congresses Went Online
The ranking list is based on conferences and congresses held in 2021 – a year that was heavily marked by COVID. Behind the top ranking therefore lie great efforts during the pandemic to hang on to as many conferences as possible, despite restrictions and various tough challenges.
Part of these efforts at VisitAarhus has been a project with the headline "Kick-Start Meeting and Business Tourism", subsidised by the Danish Board of Business Development. The aim of this initiative has been to avoid meeting and business tourism coming to a complete halt during the pandemic, and to ensure a foundation for the industry to rebuild on afterwards. 
"As a result of the work done by us and the players in the industry, conferences have been postponed instead of cancelled, held online, or in just a few cases actually carried out as originally planned. And because we managed to carry out the conferences against practically all odds, we now have a ranking that can seriously impact our kick-start of the international meeting and business tourism in Aarhus. So, enormous credit goes out to the local hosts, to the industry, and to Aarhus University for having the courage and the power to hang in there despite immensely challenging conditions," Andreas Grønnebæk Horn says, Head of Convention at VisitAarhus. And he adds:
"This industry has been severely hit, but there are several indications that we are on our way back in better shape. In co-operation with Aarhus University, we recently had a survey conducted among 1,000 researchers and professors at AU. It shows that 96 percent of them are expecting to participate in an international conference or congress within the next 12 months. This restores our faith in the future."
Prior to the COVID pandemic, business tourism in Aarhus generated an annual tourism turnover of 2.7 billion kroner.
About ICCA
ICCA – the International Congress & Convention Association – is the international association of scientific conferences. It is a special feature at ICCA's ranking list of the world's most popular conference destinations that they gather information on destinations around the world and benchmark them against each other. ICCA has published the list to its members, among these VisitAarhus, but the complete world ranking list will not be released to the public until later this year. For more information on ICCA, go to www.iccaworld.org.