Who are Dicte, Wagner and Bendtsen?
Photo:
Martin Dam Kristensen
Refresh your knowledge about the characters from the popular crime tv-series Dicte. Then follow them around in Aarhus and relive the thrilling story.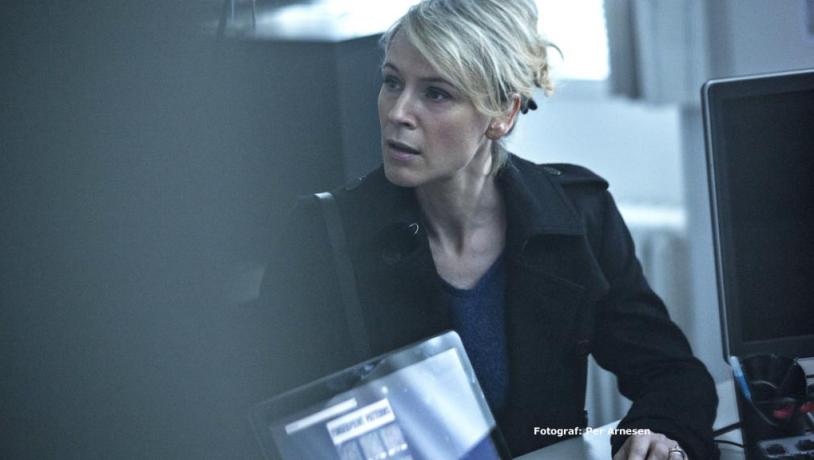 Photo:Per Arnesen
Dicte Svendsen
Dicte Svendsen is a professional journalist. She is fighting injustice in the world as well as her own inner demons. She is impulsive, temperamental and the loving mother of Rose, her daughter, who is almost 18.
Dicte growing up
Dicte grew up in a community of Jehovah's witnesses, but ran away from home at the age of 16 after being forced to give away her newborn son for adoption. Today her existence is ignored by her parents whose religious upbringing has had huge influence on Dicte.
Dicte's "family" of her own choosing
Dicte has two close friends in life, Anne and Ida-Marie, whom she regards as the family of her own choice. Dicte is anti-authoritarian. Her ambition is always to find out why something happened, how it happened, and who was behind it.
Dicte in search of her son
As more sides to Dicte are being gradually revealed, a completely different aspect transpires to have had a massive effect on her life – the son she was forced give away for adoption. When Dicte moves from Copenhagen and returns to her hometown Aarhus, it is not only to get as far away from her ex-husband as possible. She is also driven by the wish to find her son.
Dicte Svendsen is played by Iben Hjejle who graduated from The Danish National School of Performing Arts in 1996.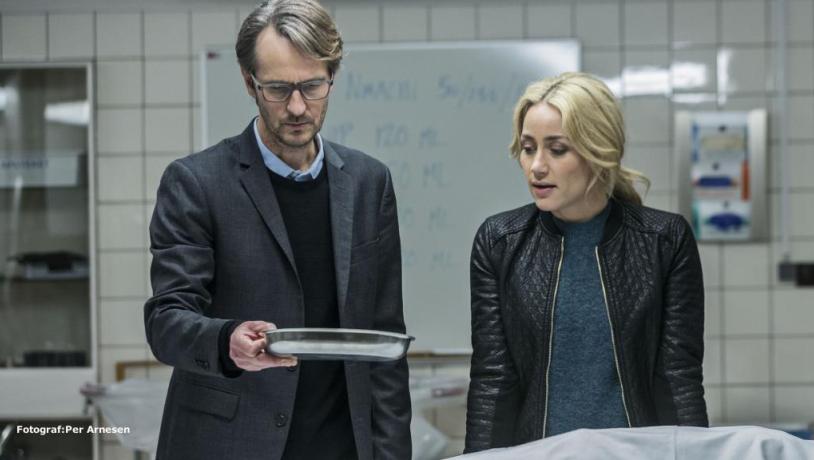 Photo:Per Arnesen
Wagner
Wagner is a criminal investigator for the City ofAarhus Police, and brilliant at what he does. He has a strong sense of justice and he dislikes the way that Dicte always interferes. His temper may occasionally get the better of him, but only because he gets impatient and because he despises stupidity and sloppiness.
Wagner has been divorced for the past five years. He actually had a pretty good life when he was married to his somewhat younger wife with whom he had Alexander, their son. His wife, however, fell in love with another man and moved to theUSAtaking their son with her. This has been hard on Wagner. Ever since the collapse of his family he has been a workaholic who does not indulge himself in fun and games. He misses his son immensely, but hides his true feelings from everyone around him.
Wagner is played by Lars Brygmann.
Bendtsen
Unlike Wagner, Bendtsen – Wagner's partner in the crime squad – has no problem with women. She is a lesbian with an active social life, dating and going out on the town. And she doesn't mind telling Wagner all about it, who, on the other hand, is usually somewhat less than keen to hear of her escapades. Bendtsen is, however, much to Wagner's approval, both highly competent and hard-working.
Bendtsen sees it as her mission to make Wagner enjoy life again. There may be harsh words between them from time to time, but in reality the two of them are probably more alike than they think, and deep down they have a profound respect for one another.
Bendtsen is played by Ditte Ylva Olsen.
Written by Dorte W Høgh and Ida Maria Ryén in 'Dagbladet', Tuesday 18th December 2012.