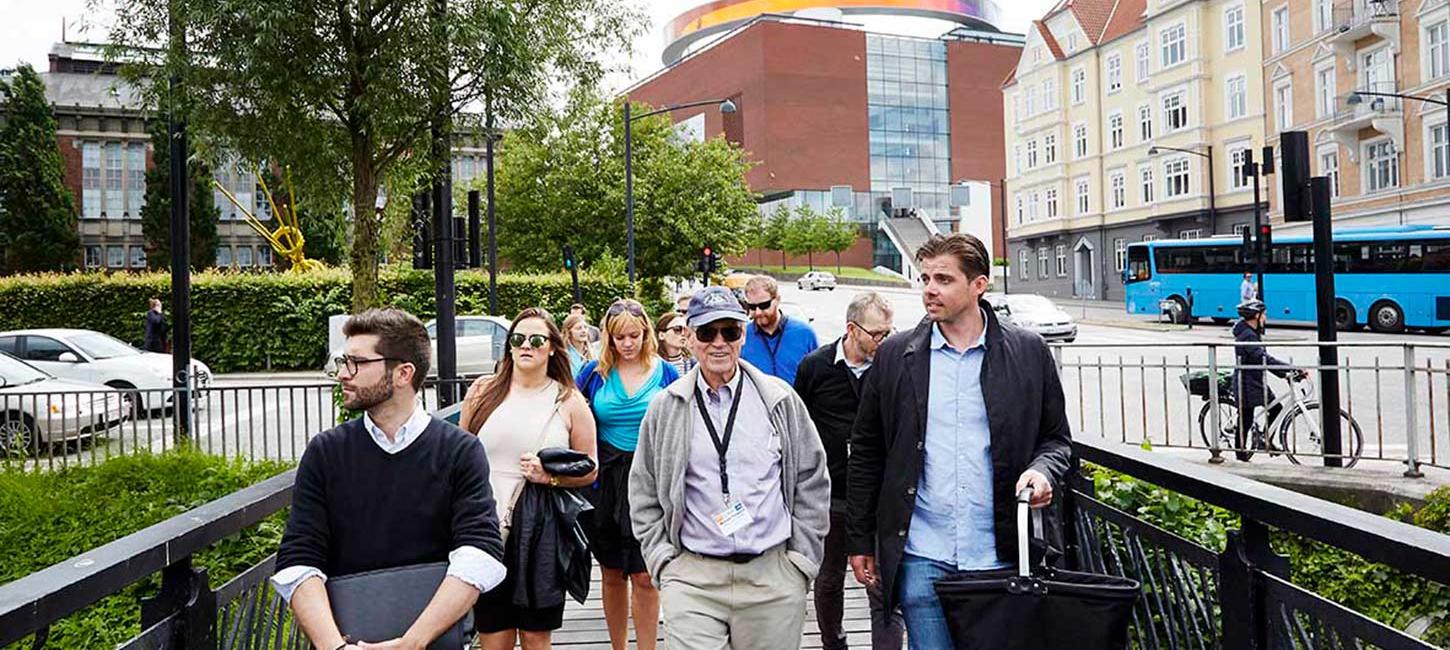 Guided tours
All the year round in Aarhus you will find regular tours to experience the history of the city, major attractions as well as charming cobblestone streets and alleys to feel Aarhus's pulse.
Tur på egen hånd
Download din guide og oplev Aarhus ud fra forskellige kategorier. F.eks. en romantisk par-tur, en DaVinci-mysterie-agtig oplevelse, et julemysterium o.l.
En e-bog med oplevelser til Aarhus.