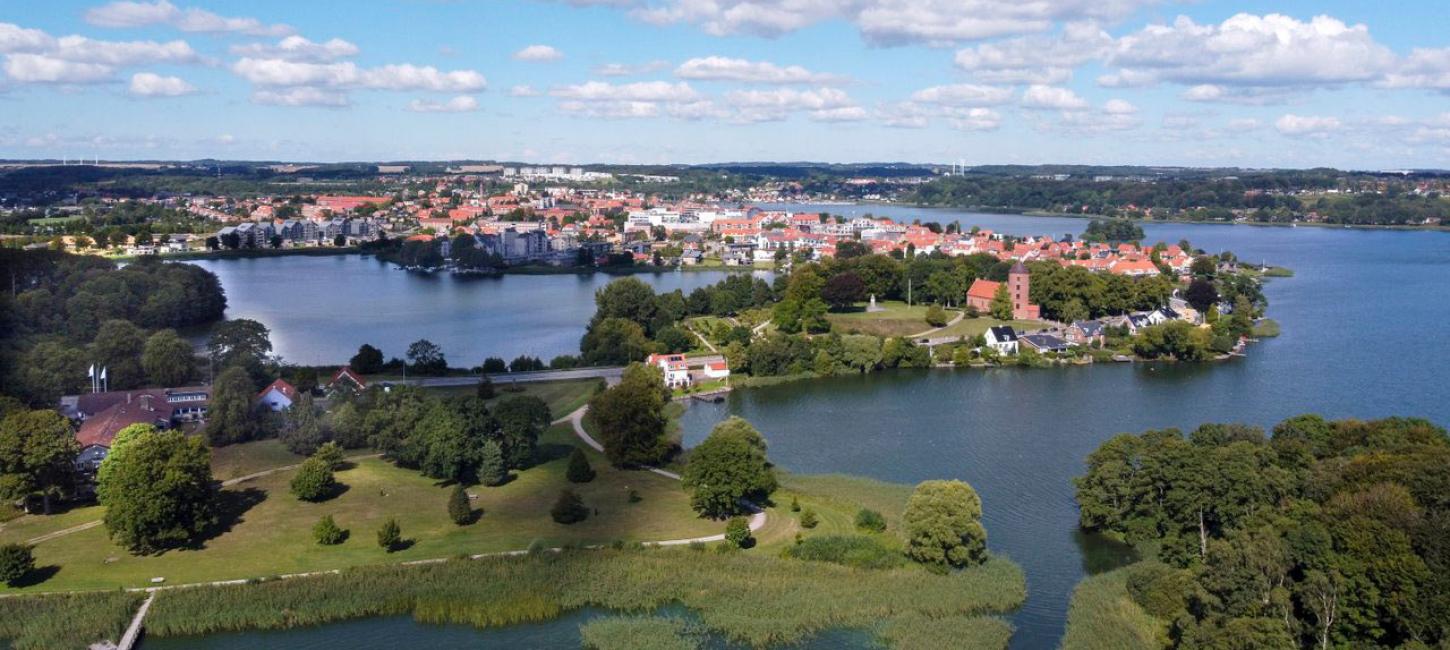 Welcome to Skanderborg and Ry
Skanderborg and Ry are charming market towns in the heart of the Lake District, where you will find an urban buzz embedded in breathtaking scenery. You are never far from anything, and shops, restaurants, as well as attractions are all within walking distance.
Find the Great Holiday Experiences in Skanderborg
Strolling through Skanderborg, you get to enjoy the sight of the lovely old houses in Borgergade, changing exhibits in Kulturhuset, or grab a cup of coffee at one the town's many cosy cafes.
Or, go for a swim in the newly established outdoor bath in Byparken behind Kulturhuset, called Bybad, or take your kids to the town's new, fantastic playground, Sløngel Pladsen.
Himmelbjerget is a landmark for Skanderborg and the Lake District. Treat yourself to a trip there and take in the absolutely amazing view of all of the Lake District.
Ry and the Stunning Landscape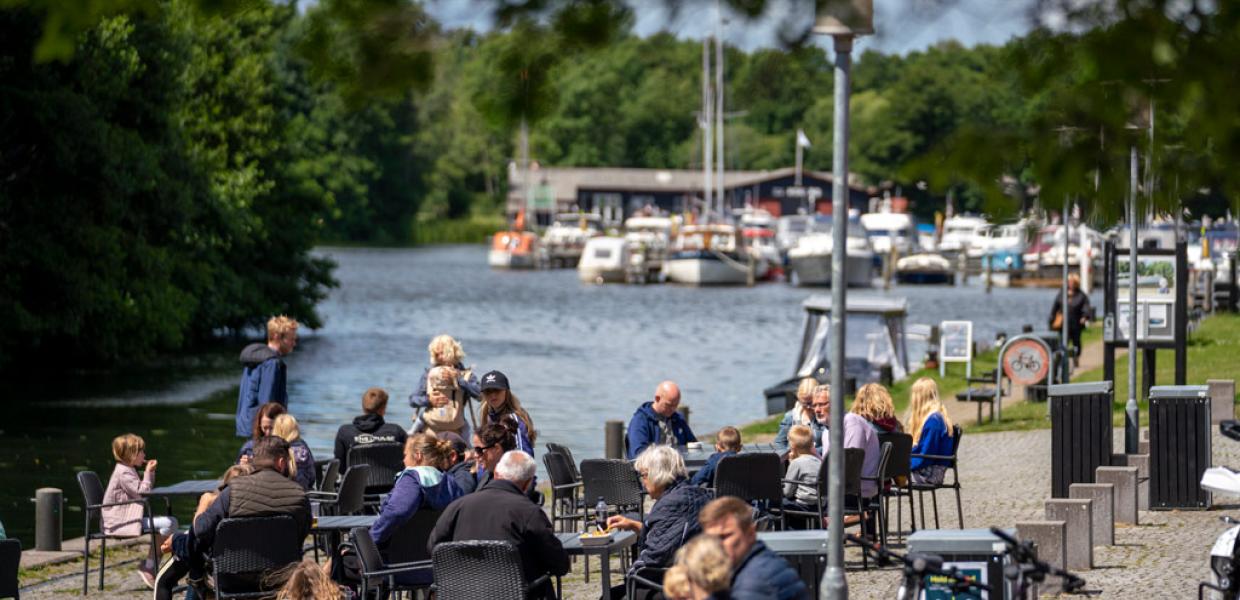 The Gudenå River runs through Ry
You will find the railway town of Ry on the beautiful banks of Gudenåen. An absolute must-see on your way through the Lake District. Ry is a lovely commercial town with restaurants, specialty shops, and several local artisans. Take a break by Ry Marina and enjoy a cup of coffee, a soft drink, or a bite to eat, not to mention the spectacular view of the town and the water.
From Ry Marina, you can go on the river boat, 'Turisten', to Himmelbjerget or rent canoes, kayaks, or solar-energy driven sailboats to go sailing on Gudenåen.
Bring your bathing suit and jump in one of the lovely swimming lakes around Ry, for instance Knudsø with all of two beaches carrying the Blue Flag certification as a sign of their top quality facilities. Not far from there, you can even book a lovely beach holiday at one of Jutland's finest beach hotels, Knudhule Badehotel.
What's going on?
Find the best events in Skanderborg