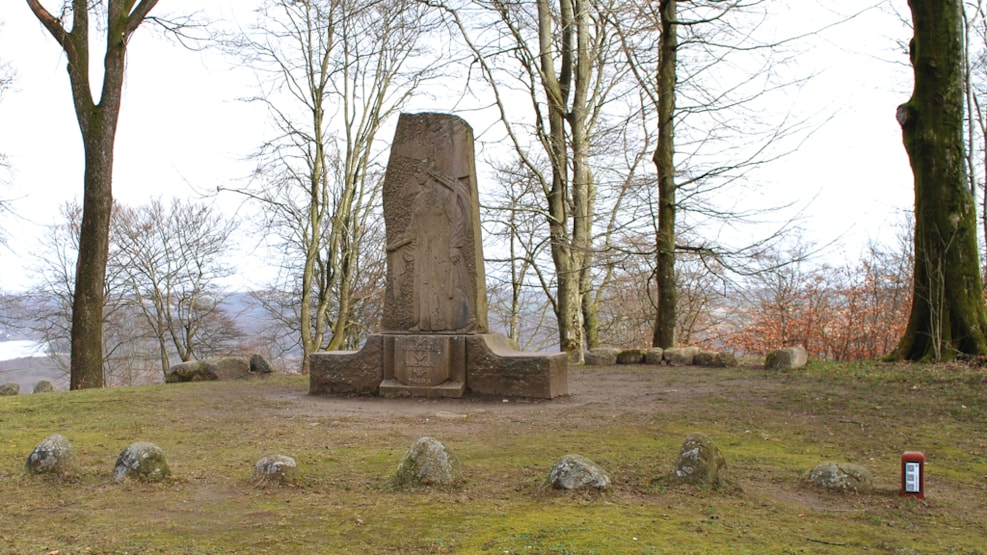 The Womens Stone in Ry
This monument The Women's Stone was unveiled on September 11, 1921 in commemoration of the introduction of women's suffrage.

The monument bears a relief symbolising a Danish woman. The inscription reads: 'Like present-day woman - like future generations. - The Constitution of 1915 granted suffrage to Danish women'. Artist: Oelsgaard, sculptor.