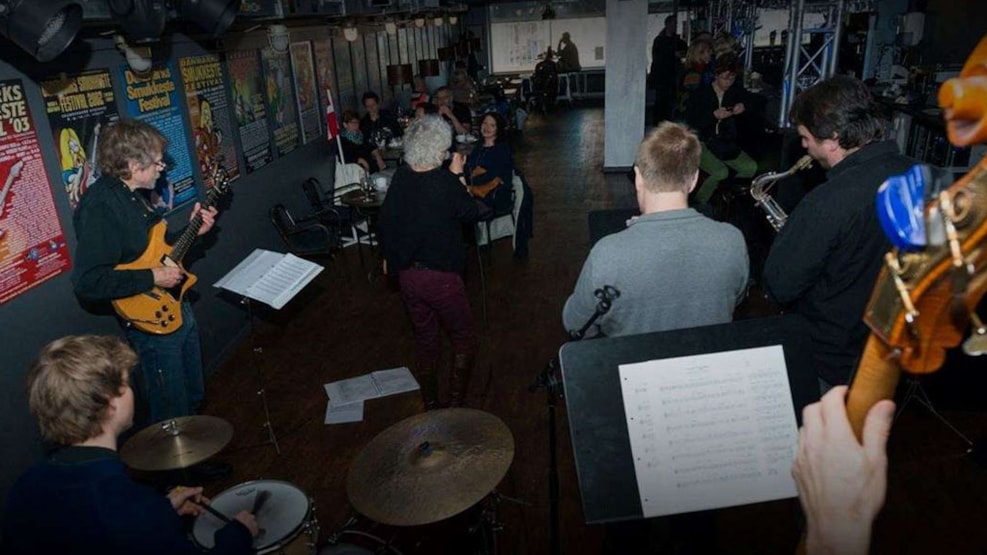 Walthers Musikcafé
Walther's Music Café is an idea that originated from the Skanderborg Festival, now known as Smukfest, and it is a venue that can always be a tribute to the anti-everyday life. Here, Walther, Smukfest's mascot, can meet people all year round and not just during the one week in August when the festival takes place.
Concerts every week
At Walters, you can experience at least two concerts every week and participate in plenty of parties for both young and adults. The café is owned and operated 100% by the Skanderborg Festival Club.
The adventure began in the summer of 2012 when the first groundbreaking took place, and the dedicated volunteers, festival-goers, and craftsmen came together in the true spirit of the festival to create the place we now know as Walther's Music Café.
A cornerstone of the café's operation is the primarily young volunteers who contribute their time and effort to organize events, book music, gain technical experience, or otherwise be part of the nearly 40-person team behind the operation. In this way, they have a say in the design, style, content, music, and atmosphere, working together to create the perfect experience for our lovely café guests.
See what others are sharing on Instagram