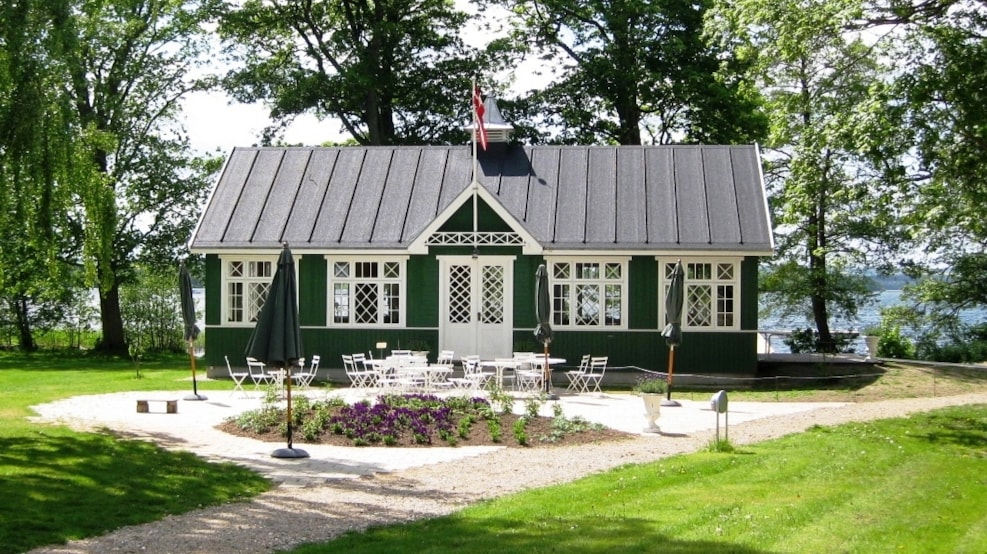 Vestermølle (Westmill) Museum
Visit Vestermølle Museum and the Virtual Museum of Vestermølle and get a glimpse of the cooperative movement's great importance to agriculture and society in general.
Vestermølle (Westmill) - by Lake Skanderborg
Explore the special exhibition about Anders Nielsen, who was founder of the the cooperative movement. Discover the grinder compartment with water turbine, generator, stone mill and grain roll. In the old granary, which today is the Virtual Museum, you will get a fascinating insight into the past 500 years of history of Denmark seen from Vestermølle.
In the garden you will find the old and beautiful banqueting hall, now used for parties and meetings and is the setting for Skanderborg municipality civil marriages in the summer.
Vestermølle is an ideal destination for groups. The Vestermølle Society is ready to accept orders for guided groupvisits 7 days a week, all year round. 

Restaurant Vestermølle: www.restaurantvestermolle.dk
See what people are sharing on Instagram