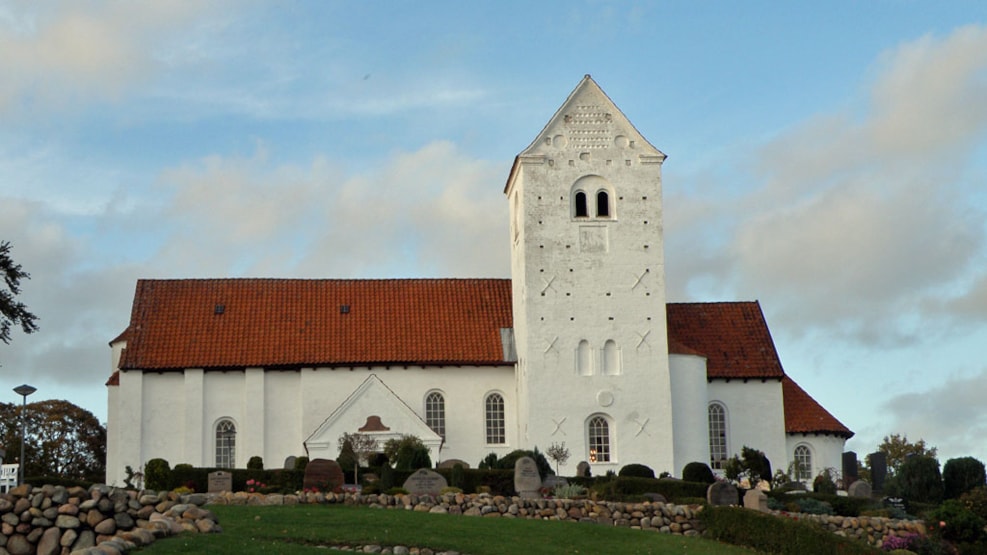 Veng Monastery Church
Veng Church is probably the oldest monastery church in Denmark.

It was built by the Benediktines around 1100. The church remains in its original construction, as it avoided all the church restorements during the previous centuries.
The big tower to the west has, however, been torn down apart from the lower stories. The church which consists of a Roman choir and nave with cross arm chapels in two 2 stories, each with its own apse, and like mose of the oldest churches it was conserated to the Trinity. A tower on the south cross arm and a porch beside the southern door has been added later.

In connection with a recontruction in 1792 the porch was completed with an impressive classical portal casing.

A walk around the church to view it from all sides before entering and admiring the simple interior space, enhanced by the exquisite architectural details, is an impressive experience, and a feeling of deep respect for the excellent workmanship is almost unavoidable.