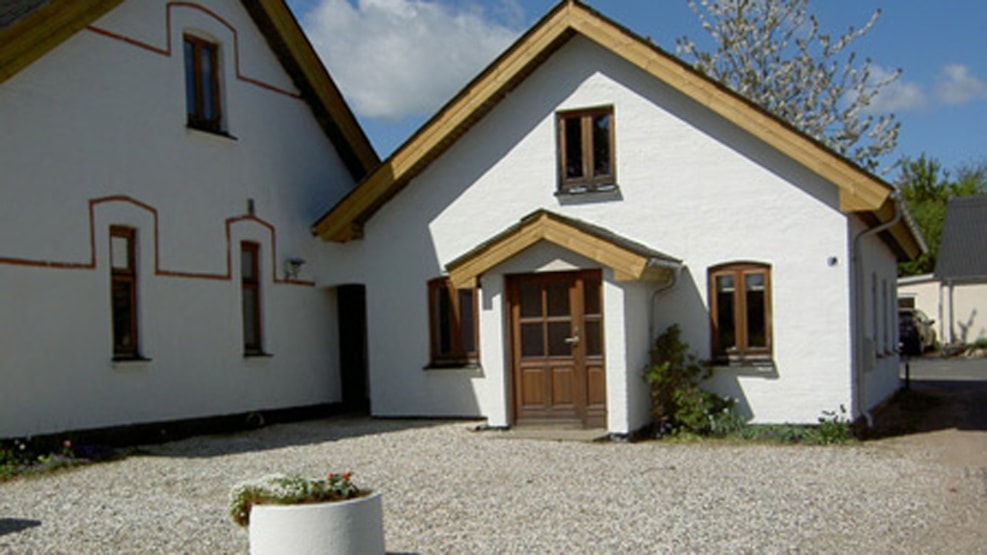 Tyndeleddet 7 Voerladegård
Situated in Voerladegård a small town between Skanderborg and Brædstrup and in walking distance of wood, lake Mossø and the viewpoint Sukkertoppen. A lovely base for holiday excursions.
Large flat, 90 square metres, accommodation for four in new beds. An extra bed is available as well as a baby cot.

The flat is newly decorated with a big living room, kitchen with dishwasher and a refrigerator and freezer, electric kettle and coffeemaker (free coffee and tea). Large bathroom with shower, washing machine and dryer. Large common bedroom with comfy new beds. 
Close to the attractions
Distance to the nearest Coop in Gl. Rye: 6 km
Distance to Sky Mountain: 8 km
Distance to Ry: 8 km
Distance to Billund (Legoland): About 60 km 
Price per night (2 persons): DKK 500
Price per night (4 persons): DKK 700
Price per night (extra bed/child): DKK 100 
Breakfast – we do the shopping – you make it: DKK 50 per person

You can also borrow bicycles and there is internet access.
See what others are sharing on Instagram