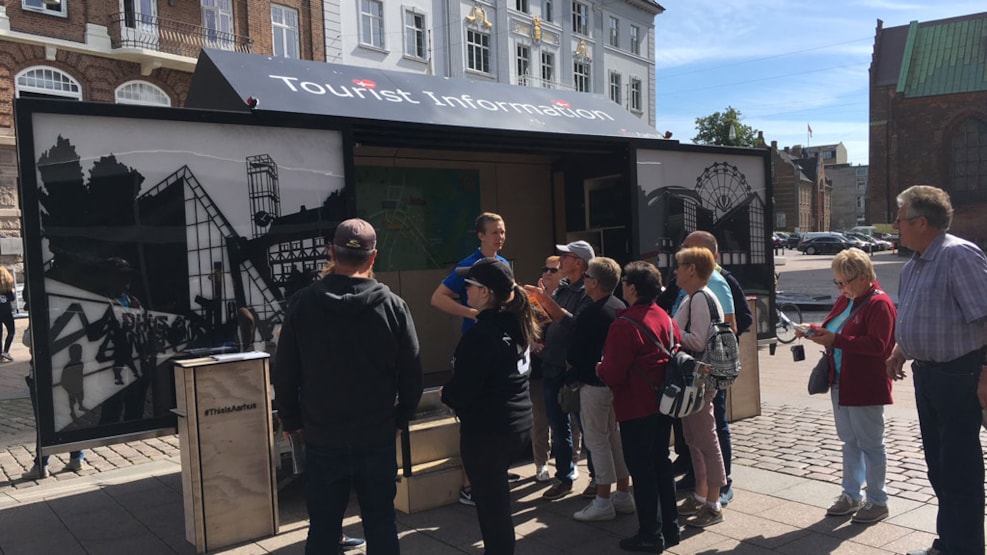 Tourist Information, Store Torv
In Store Torv in the centre of Aarhus there is a staff member from VisitAarhus during the summer months and other holiday seasons, who can assist you with practical information and lots of inspiration for your stay in Aarhus.
Need some tourist information? 
At Store Torv we can, for example, help you find the perfect accommodation for your needs, a wonderful restaurant, or that special shop that you simply have to pay a visit to. We can also guide you to all the main attractions in town, helping you make your stay in Aarhus a wonderful experience.
Any questions about Aarhus, meet us in Store Torv in our tourist information.