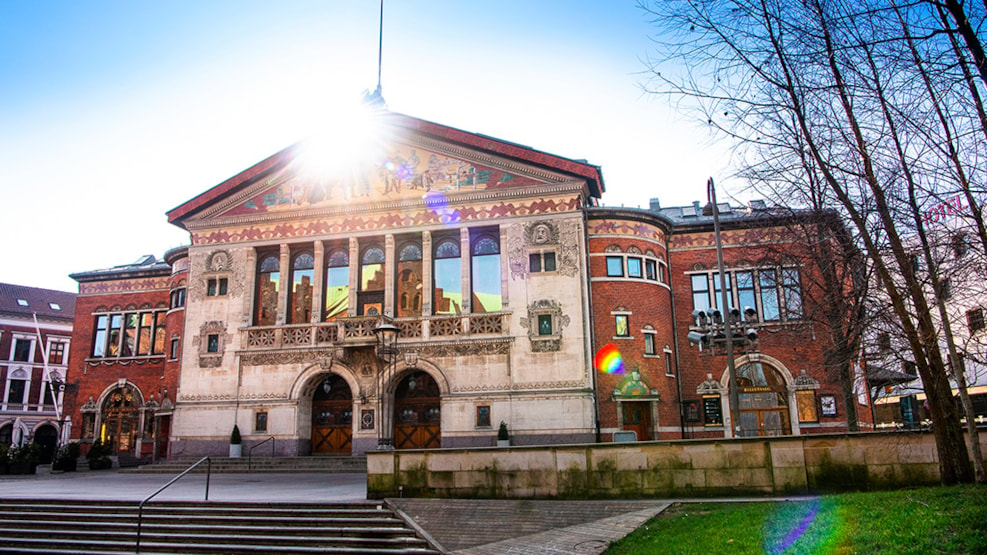 Tour of Aarhus Theater
Have a look behind the scenes when Aarhus Theater invites you on a tour. Look forward to hearing about the theater's history, architecture and more.
Aarhus Teater is the largest regional stage in Denmark. It is a historial landmark situated in the middle of Aarhus since opening in 1900. Now you can have a look inside!
Tour of the theater
The tour starts in front of the theatre with the treasure trove of stories embedded on the building. Inside you´ll visit the Grand Stage with the iconic Swan Ceiling and delve on the details in the decor.
On the tour you will also be passing the propmasters storage full of tricks and treats. Visiting the workshops you will become aware of the many elements necessary to create a performance on stage.
Practial
There is english tours on the following days:
Wednesday July 6th at 1 pm
Thursday July 7th at 11 am
Tuesday August 2nd at 11 am
Wednesday August 3rd at 1 pm
The tour is best suited from children 10 years and up.
Due to the amount of stairs and crooked hallways we do not recommend the tour to people whose mobility is reduced.
See what others are sharing on Instagram