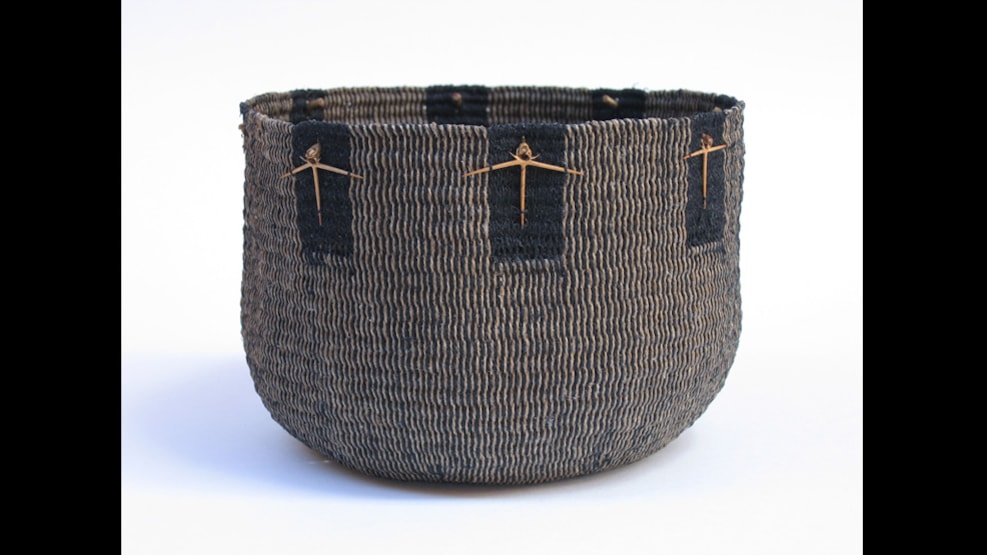 Textile and Visual Arts Birgit Daa Birkkjær
Birgit Daa Birkkjær is an artist who primarily works with textile art in the form of baskets. Her works are minimalist and use a repetitive element either in the individual basket, in a series of baskets, or in the number of ornate objects which together make up a larger work.
Technique
Birgit Daa Birkkjær uses her own technique in which she weaves the baskets flat on the loom and draws them into shape.
Throughout the decades, her objects have changed her expression, and her desire to explore and explore different textile and related materials inspires her to continue working with baskets as textile objects.
Studio / Gallery / Home are placed in the hills behind the town of Ebeltoft. The house is the first domestic dwelling of glued massive elements in Denmark, built in 2001. Studio / Gallery can be visited by appointment.