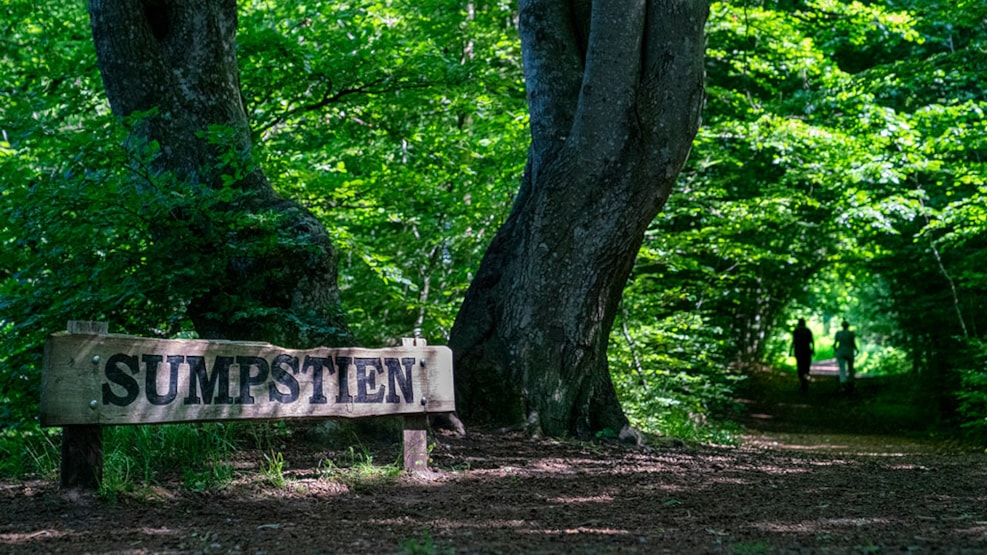 Swamp Trail - a part of the hiking tour around Svanesø
The Swamp Trail Sumpstien is a cozy and adventurous path located near Skanderborg Deer Park and the village of Sølund.
A short but adventurous trip.
The trip through the swamp is cozy. The path you walk on is a layer of wood chips. The trip is not very long, but really nice for both children and adults. In the summer it's like walking in a jungle, and in the winter you walk in a kind of fairytale landscape.
How to find the Swamp Trail
There are two entrances to the Swamp Trail. If you are in a car, it is easiest to enter from Sølundvej, where there are the best parking facilities.
Entrance from Sølundvej: Follow the path behind the village of Sølund. When the path splits in two, you have reached the cozy Deer Park at Sølund. Follow the path to the left and you will enter the Swamp Trail.
Entrance from Døjsøvej: On Vroldvej, turn into Døjsøvej at the sewage treatment plant. Stay to the right in the open area at the end of the road, where AquaGlobe is located on the left. Then there is a forest gate and a dog forest right after. Walk about 1 kilometer down the forest road until there is a lake on the right side. Here is the sign for the Swamp Trail on the other side.
See what others are sharing on Instagram