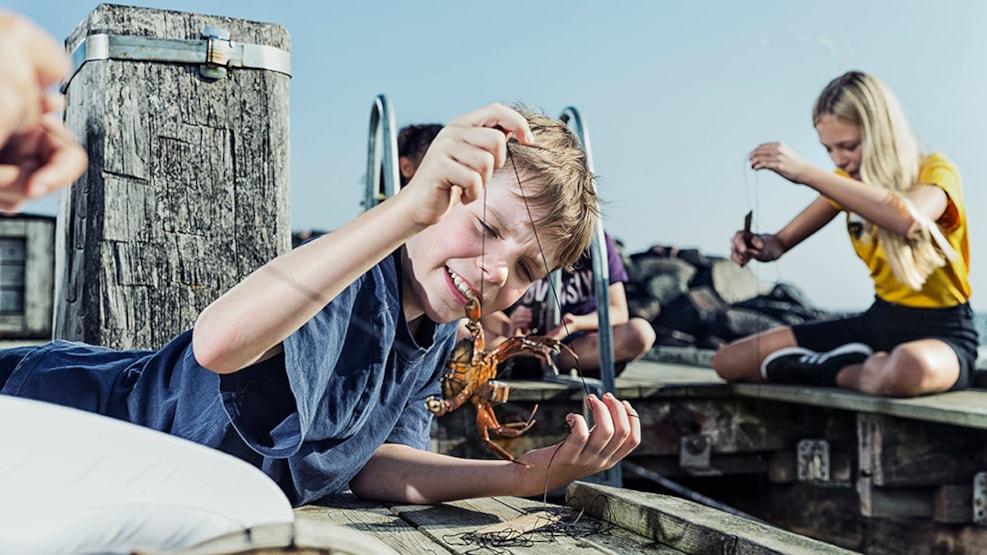 Summer Vacation in Kattegatcentret - Denmark´s Shark Centre Grenaa
Feel the fear when sharks surround you, paddle a kayak on an icy ocean and fall in love with our clever seals, while they gobble herring and learn the alphabet!
Get smitten by the sea at the Kattegatcenter 
Whether you prefer to stay on dry land or jump in at the deep end in a wetsuit, you will find an ocean of experiences both indoors and out at the Kattegatcenter that will leave a lasting impression!
Shark training
The daily shark training in the tropical shark tank gives you an insight into the fascinating world of sharks. The large rays dance at the surface, whilst shark fins cut through the water and razor sharp teeth snatch flatfish out of the trainer's hand. Get up close and risk getting wet, or watch the show from our shark tunnel, where there is only 6cm between you and the sharks.
Children's corner and touch tanks
Kattegatcentret also has a children's corner and touch tanks inside the center, whilst outside there is our exciting aqua-playground, where they can play, splash, creep and crawl amongst giant sea creatures!
And they can do more than just look through the glass. Experience the open aquaria. Here you can spray, smells and sounds, and touch tanks where you can "pat" a shark, play hide and seek with flat fish and hold a starfish or a crab in your hand.