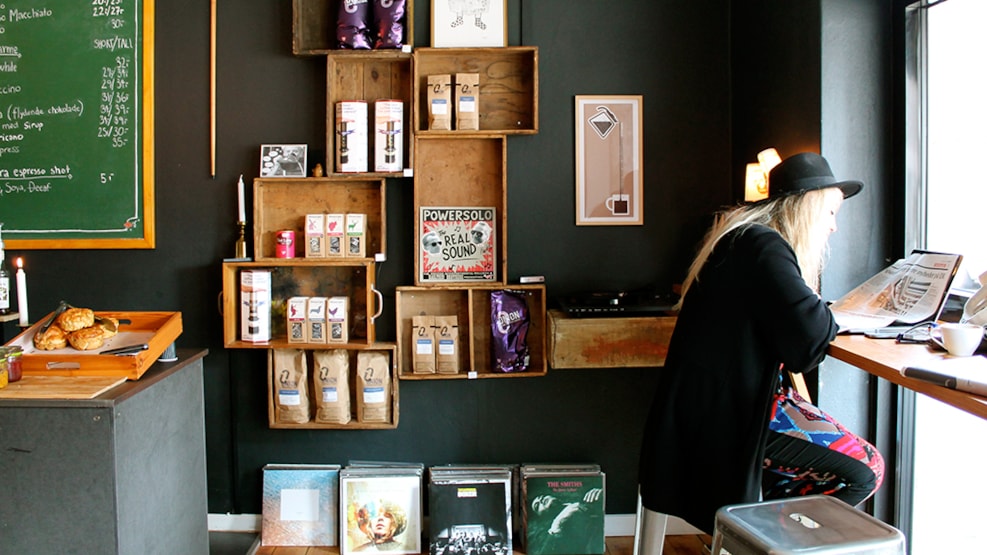 Street Coffee Jægergårdsgade
Street Coffee is the coffee bar where you can come as you are; it is all about great coffee and enjoying the atmosphere. All the while listening to the crisp tunes from the turntable while happily absorbing the art on the walls.
Gourmet Coffee in Aarhus
The coffee bar was designed and made by all the three partners behind it. You could perhaps call the style of the coffee bar modern Nordic design in fusion with street-style by means of recycled materials, wood, and workmanship.
The coffee
A lot of energy goes into making you a cup of world-class coffee. The coffees beans, which are delivered once a week, come from London from a specially selected roasting house where they have more than 20 years of experience in the art of coffee roasting.
See what others are sharing on Instagram