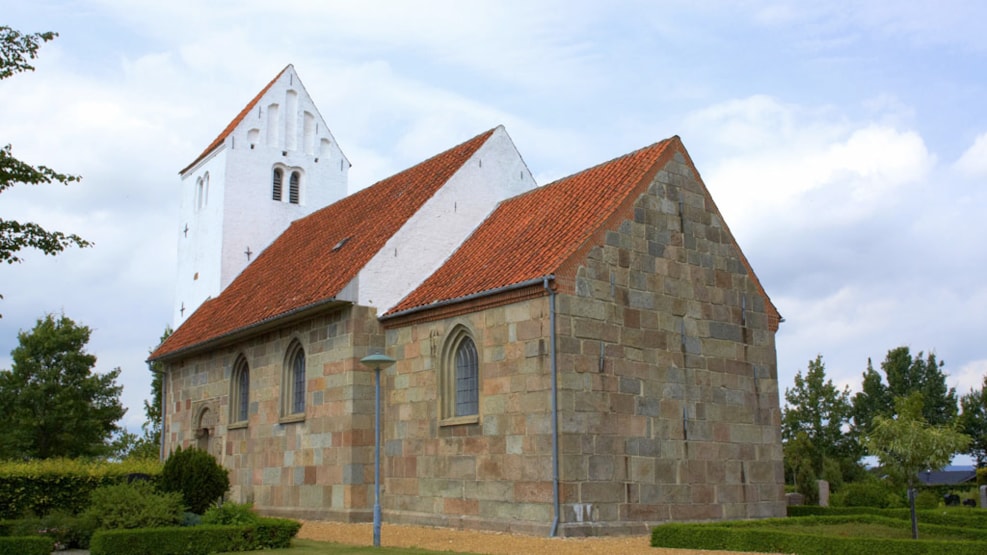 Stjær Church
Stjær Church is beautifully situated on a hill in the middle of the city Stjær.
The - in the exterior - modest church has a Romanesque choir and nave and a late medieval tower, where the lower floor functions as a vestibule. A porch at the south door was torn down in 1971, in that way the upscale granite portal was made visible from outside.

In the original section both chancel and nave are built by granite. Socket stones are unusually long, the ship's south side is only 5 stones, the longest of which measures 3 m

The old granite portal around the old front door in the south, is among the Jutland granite masterpieces. It consists of three large stones, split of the same block.