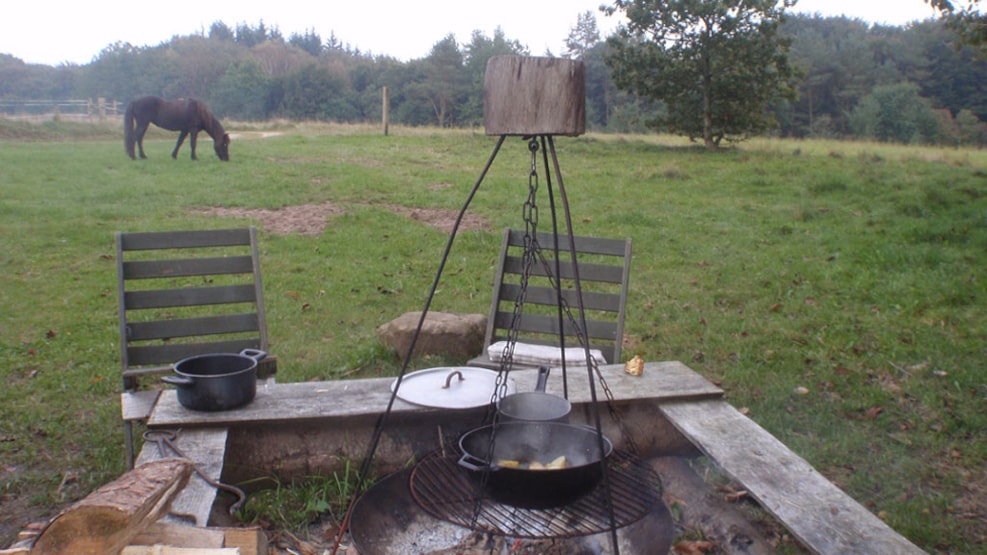 Sønderås
The shelter and campsite is located in a wooded area with great sheltering and access to beautiful nature.
Horses and dogs on leash are permitted. A guest paddock for visiting horses is available.
30 kr per person for the shelter, 20 kr for tents and 30 kr per muzzle. Using the outdoor shower facilities costs 10 kr.
You can buy firewood for 40 kr. per portion (10 kilos).
It is not necessary to book the shelter in advance but reservations can be made by e-mail or phone.