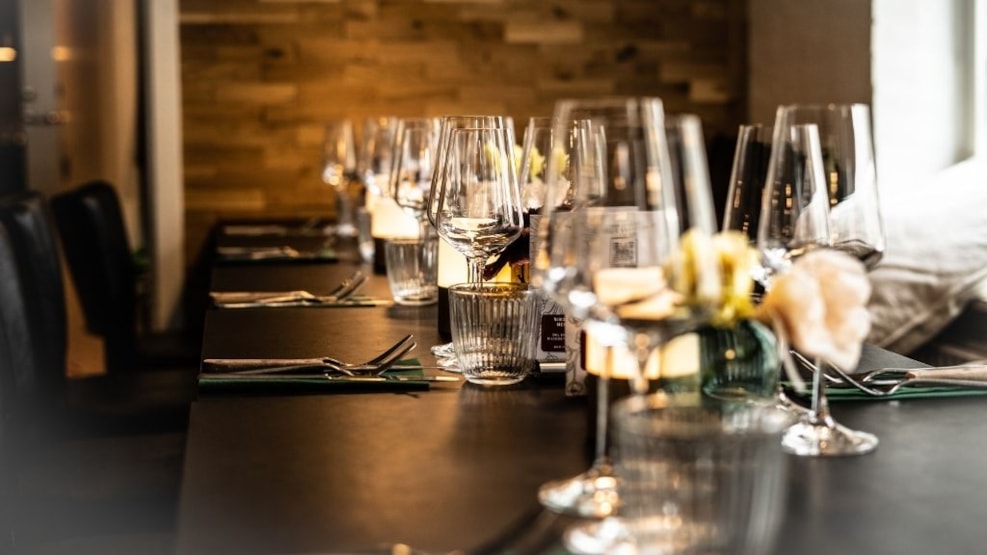 Slap Af
Slap Af has for many years been the favorite venue for many, and there is a special reason for this. The atmosphere as well as the personal and relaxed service are at the forefront.
A tasteful and visually strong experience
At the same time, the good chefs of the restaurant make sure that your food is both exciting, tasty and prepared by seasonal fresh ingredients based on Nordic and local products. This, combined with traditional cooking, gives you a tasteful and visually strong restaurant experience.
The Menu
Slap Af offers a varied and exciting à la carte menu, but is especially visited for the restaurant's various serving menus. Here you can choose 1, 2 or 3 servings all weekdays. Alternatively, go for the popular menu "3 dishes & 2 glasses of wine" Monday until Thursday every week.
Signature Cocktails at Slap Af
All the waiters at Slap Af is educated bartenders. Try the the exciting selection of signature cocktails to round off your meal. You find Slap Af in the charming Latin Quarter. 
See what others are sharing on Instagram