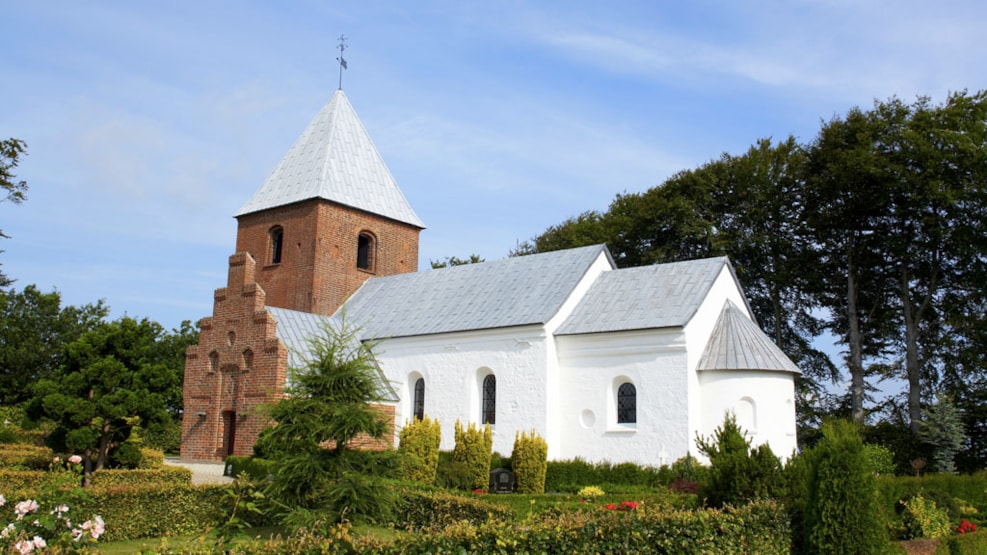 Skivholme Church
Skivholme Church is situated on the hill between Herskind and Skivholme. The nave and choir are from Roman times, erected between 1050 and 1250 in granite boulders and travertines.
The tower and the porch are from the late Middle Ages, erected in monk bricks. The church bell is from 1613. The Maria figure is from about 1350.
The church vaults are decorated with well-preserved late Gothic murals from about 1500 to 1503, uncovered and restored 1896-99 by J. Magnus Petersen, but also remnants of older murals from before the making of the vaults can be found.
The artist og artists are probably from the socalled Aarhus School.