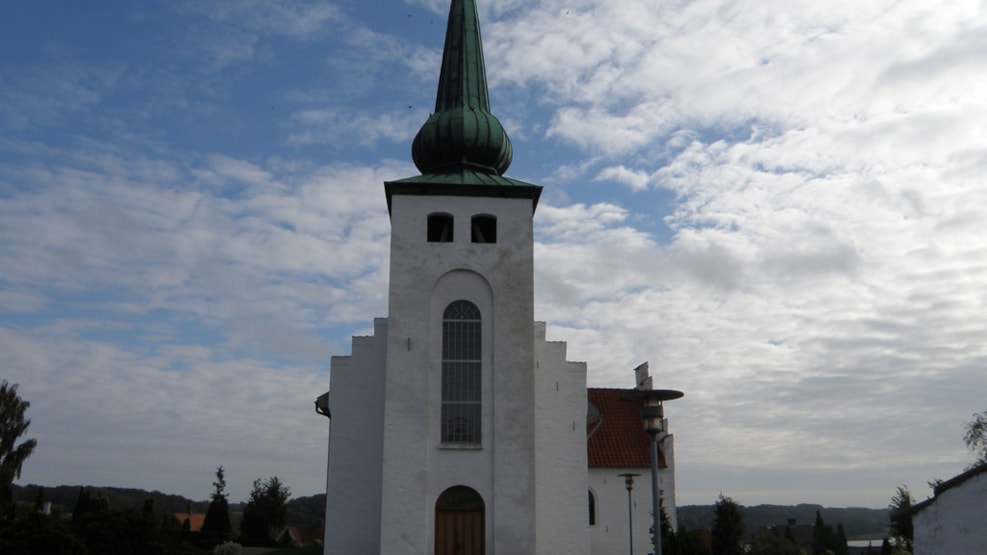 Skanderup Church
The Skanderup Church consists of a choir with an apse, a nave, and the lower part of a west tower, which was built in the 12th century. In the late Middle Ages, the nave was extended to the west and received a steeple. The top of the tower dates back to 1741.
Today, the lovely Skanderup Church lies practically surrounded by the town of Skanderborg. More than 100 years ago the church stood alone on a slope near the lake, visible from far away and surrounded by its white tiled wall.

During a restoration programme in the 1960ies, a number of Romanesque wall paintings dating from c. 1200 featuring rare motifs were uncovered.

The church also contains a number of monuments, epitaphs and some magnificent Baroque style oak wood carvings, also produced in the workshop of Peter Jensen Kolding.

Absolutely worth a visit.