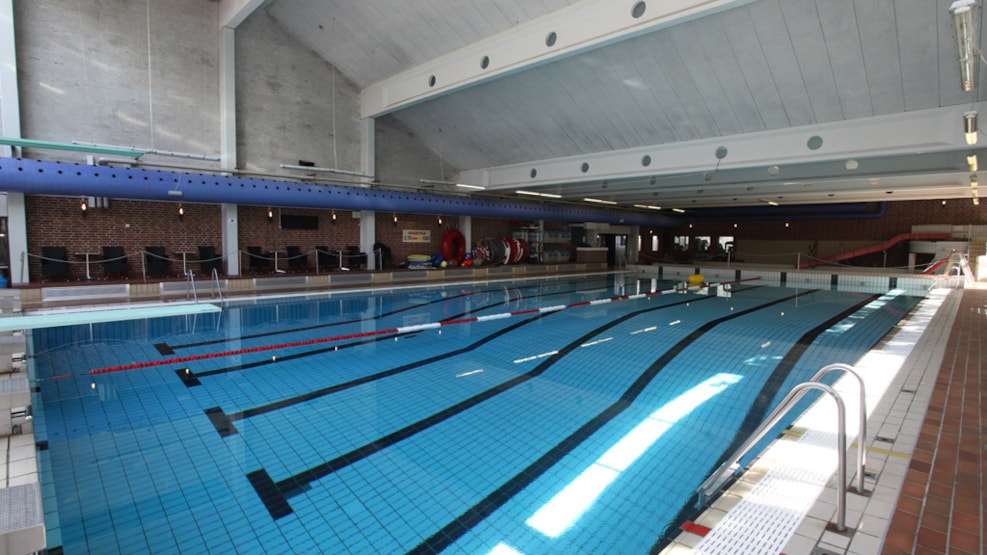 Skanderborg Swimmingpool
The swimming bath has events for both disabled, pregnant women, children, birthdays, families, seniors and members of the swimming club.
Swimming baths facilities
A kiosk which is open during the official opening hours. At the kiosk you can buy coffee, tea, juice, soda and candy.
A sauna, which of course is separate men's and women's section. The temperature in our comfortable sauna is approximately 90 celsius degrees.
A spa bath that provides wellness for body and soul. The spa is 40 celsius degrees, has a waterfall for water supply and cold-and hot-water faucet.
Steam bath with an air temperature of 45 celsius degrees and a humidity of 90-100%.
Solarium it is not necessary to book an appointment, as there are 2 sun beds on site.
Gym, Sports and Fitness is the name of the gym at Skanderborg Swimming bath, see more on their website (in Danish): www.sportogfitness.dk / Centre / Hojvangen
Lockers
At Skanderborg swimming baths the lockers can be locked with a padlock, and you decide whether you want to bring your own, or  buy or rent one at the kiosk (only possible during opening hours).
NB: Swimming Monday and Thursday from 20.00 to 22.00 is only for adults, who has turned 16 and only lap-swimming.
See what others are sharing on Instagram