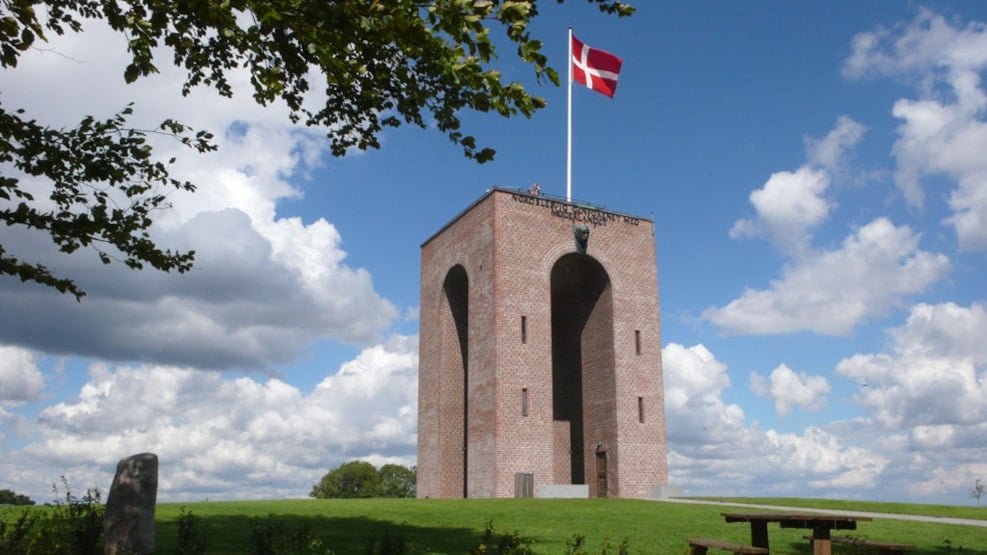 Skanderborg Lake and Ejer Bjerge by bike
Enjoy a delightful trip around Skanderborg Lake, feel the breeze of history, take a dip in the lake, and then head towards Denmark's highest point: Ejer Bjerge.
Bike ride approximately 37 km
The terrain around the lake is only slightly hilly, so everyone can join in. Feel free to visit Skanderborg Bunkers and experience, among other things, the famous Enigma code machine, have a cup of coffee at Vestermølle, or climb Fårbjerg for the stunning view. At the very top, in the tower at Ejer Bavnehøj, on a clear day, you can see all the way to Samsø.
Other highlights
Skanderborg City Bath
Skanderborg Castle Church
Skanderborg Bunkers
Kulturhuset Skanderborg with a café and exhibitions
Vestermølle Museum, restaurant, and "The Trail at Vestermølle"
Fårbjerg viewpoint at Skanderborg Lake
Ejer Bjerge with a tower, kiosk, information, and "The Trail at Ejer Bjerge"
See what others are sharing on Instagram
#skanderborgsø #ejerbjerge #visitskanderborg #visitaarhusregion