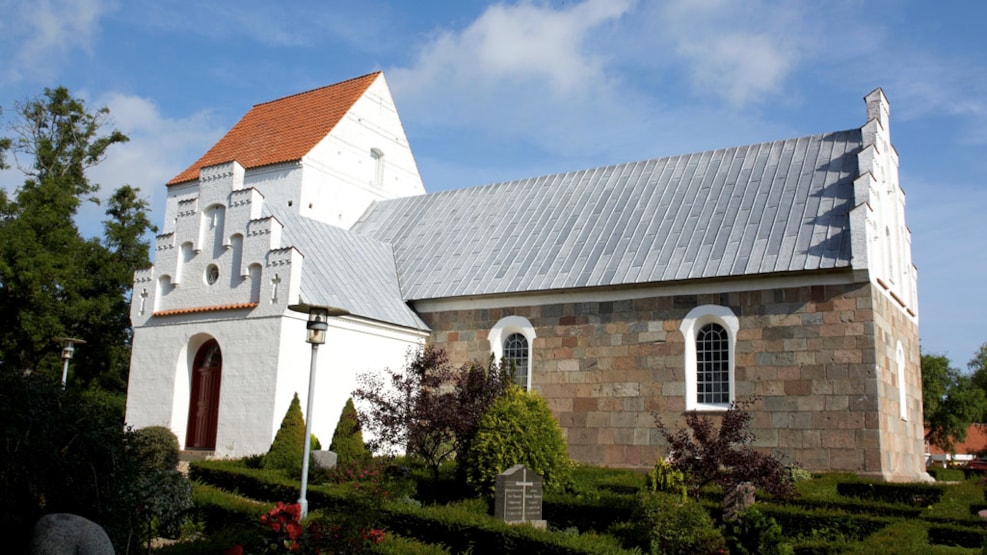 Sjelle Church
The church's nave and chancel was built in the Romanesque period of granite over a beveled base. In the late Middle Ages a tower and a porch was added, and the church was extensive rebuilt after 1595.

The tower, especially the upper part, was renovated in 1595.

In 1904 a mortuary/chapel was built. It was donated by the 1864-veteran Ivar and his wife Mathilde Thomsen. In 1986 it was replaced by a new chapel with digs facilities. After a renovation in 1981 the church got a whitewashed tower with a tile roof on the tower.

For further information about the church's opening hours please refer to: www.skivholmekirke.dk.