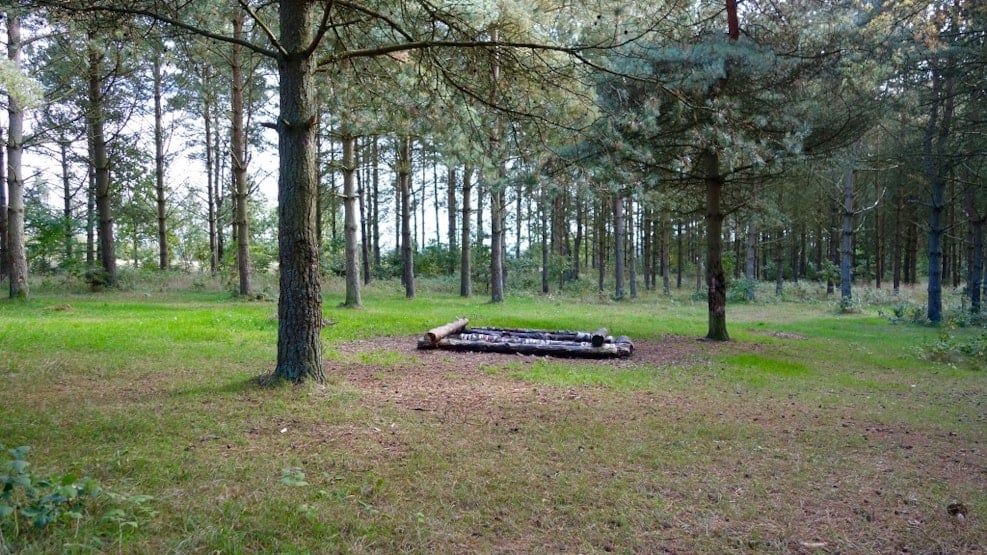 The Shelter Site Lindholmvej
The shelter site is located on Lindholmvej along the hiking route between Aarhus and Silkeborg.
The site is situated west of the historic Øm Monastery, where you can see a large collection of medicinal herbs, skeletons, and the foundation of an impressive monastery. It is 300 meters from Jutland's largest lake, Mossø.
Firewood for the campfire can be gathered from the wooded area immediately east of the site, or it can be purchased at "Koglehuset," Lindholmvej 39 (MobilePay). Please follow the signs in the parking area.
Note: Do not gather wood in the surrounding forests, as they are privately owned and not subject to the right to gather wood. Also, remember that access to privately owned forest areas is not allowed between sunset and 06:00. There is a forest toilet at the site. Please bring your own water to the site.
Directions: From Øm Monastery, drive 2 km west along the lake. The site is on the right just before a road intersection on the edge of the forest, marked by an oak tree post with a yellow top.