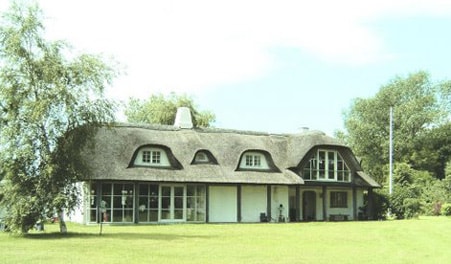 Sculptor Anders Gjerding Geertsen
The sculptor Anders Gjerding Geertsen's studio is situated in Øer in the range of Nationalpark Mols in an about 200 years old property.
From this place is created a long row of monuments in bronze and granite, which has been placed on central public places in Denmark and abroad. The sculptor will be happy to speak about the development of unique work. In the studio, you can see and eventually buy smaller sculptures in bronze, marble, ceramic, paintings and drawings. Anders Gjerding Geertsen has an education as sculptor from the academy of fine arts in Århus and practical training from marble studios and bronze foundries in Pietrasanta, Italy, where several of his bigger works also have been done.
Please don`t hesitate to visit the studio, but first, give him a call on phone.