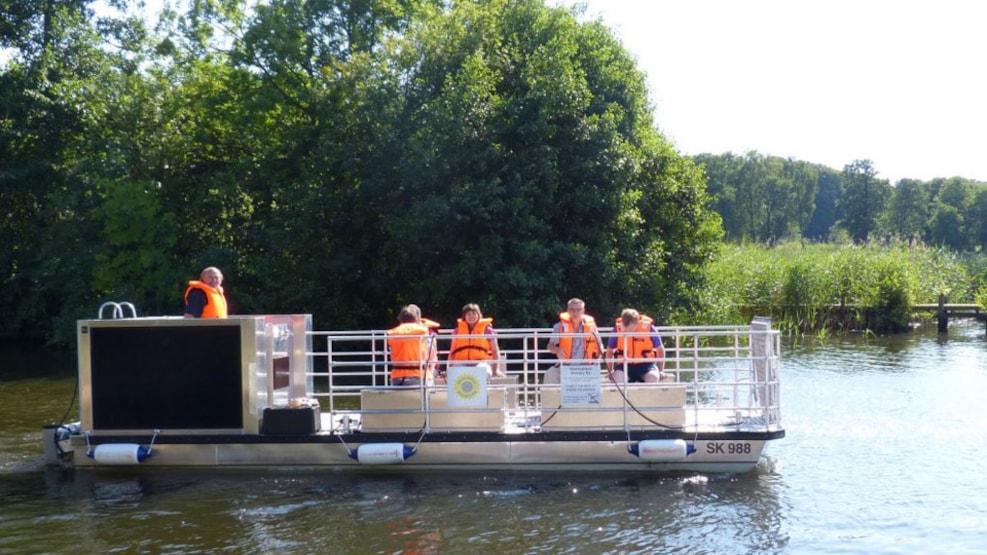 Rent the training ship
An open, solar-powered catamaran boat, which brings schoolchildren to Knudsø for exploration, experiences and different teaching.
In the evenings, on weekends and holidays, the boat can be rented by others who want a quiet and sustainable trip on Knudsø or the nearby lakes.
There is room for 12 people on the boat, including the captain - and up to 4 wheelchairs at a time.
The boat is only chartered with captain.