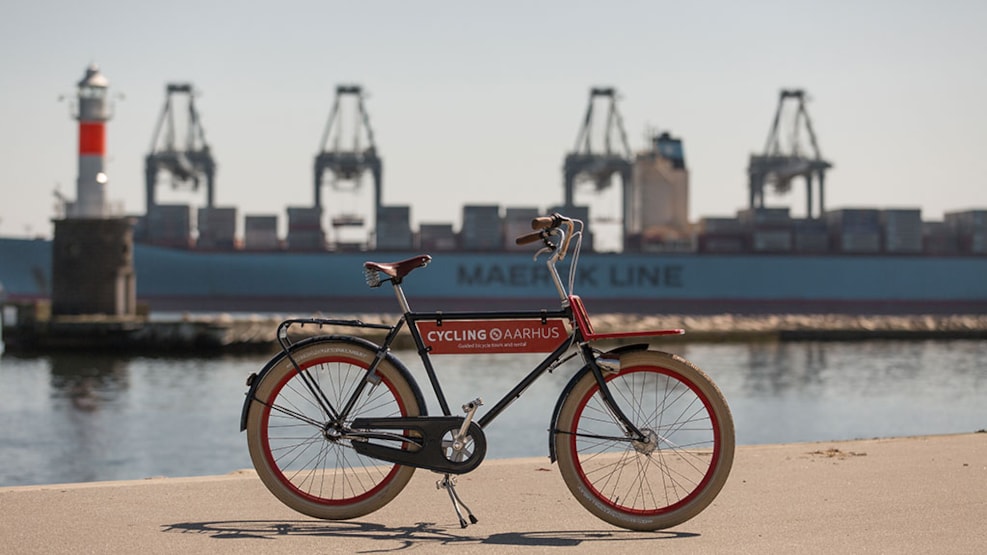 Rent a bike at Cycling Aarhus
Experience the feeling of going around town on a bicycle - just like the locals do in Aarhus. Rent a bicycle at Cycling Aarhus or join one of the guided tours. 
The Must See Tour
This sightseeing tour takes you on a grand tour through history, culture, nature and urban life in Aarhus. This way you'll really get to know Aarhus and feel the atmosphere - also outside the city center. On The Must See Tour you will visit ARoS, Aarhus Townhall, Tivoli Friheden, Godsbanen, The Latin Quarter, Aarhus Cathedral, Marselisborg Slot, Tangkrogen, Frederiksbjerg, DOKK1 and much more.
The Urban Tour
Have you already seen the major sights in Aarhus or are  yo more interested in the small local areas, then this is the trip for you. Roll through some of the more diverse streets and neighbourhoods ranging from Frederiksbjerg, The Latin Quarter, The South Harbor and the small houses in "Øgaderne". On this tour you will see Godsbanen culture center, the park and playground "Børnenes Jord", the coal bridge, the Latin Quarter and much more.
Rent a bike
You can also explore Aarhus as a group and rent bicycles together. The bicycles are of Danish design and in the best quality available. They are available in all sizes and come with shock-absorbing tires and three-speed gears for a perfect cycling experience in the beautiful city. 
See what others are sharing on Instagram