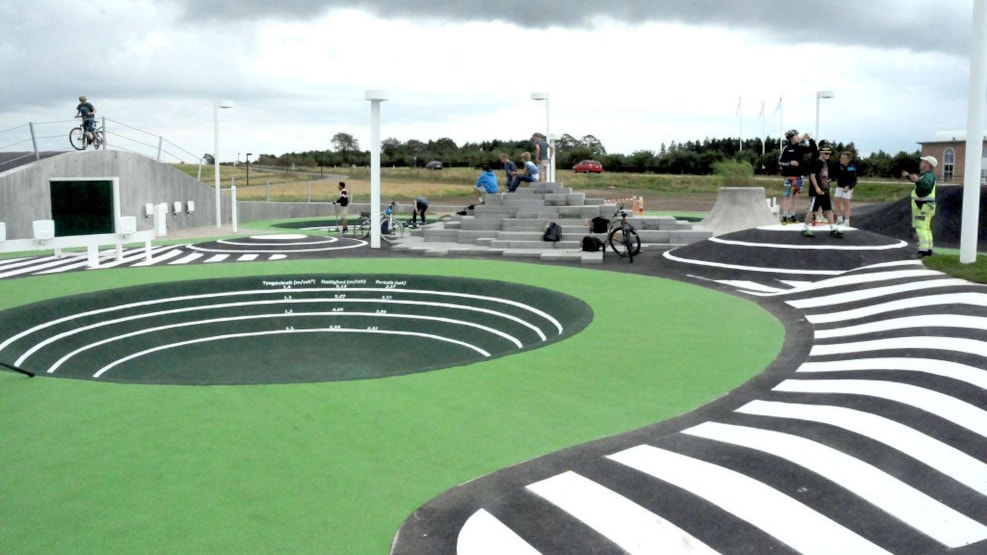 Pulsparken in Ry
Go for a run at Pulsparken in Ry and get your pulse up with the many different activities. You can also go for a walk and get your pulse down in the sense zone.
Pulsparken's zones
Visit Pulsparken in Ry and use the facilities to get your pulse up or down in the four zones.
Pulse zone: The ability to get the pulse high up with running shoes, inline bikes, bikes, skateboards, etc.
The sense zone: The opportunity to get the pulse down and enjoy a moment of meditation and yoga in the pyramid, sensations in the garden and explorations around the little lake.
Play zone: Possibility for play and outdoor exercise training
The trail zone: A wide branched network of good trails - asphalt pistes and forest trails, and with a 5 km. runway with street lights and a 500 meter spurred route with running lights.
See what others are sharing on Instagram