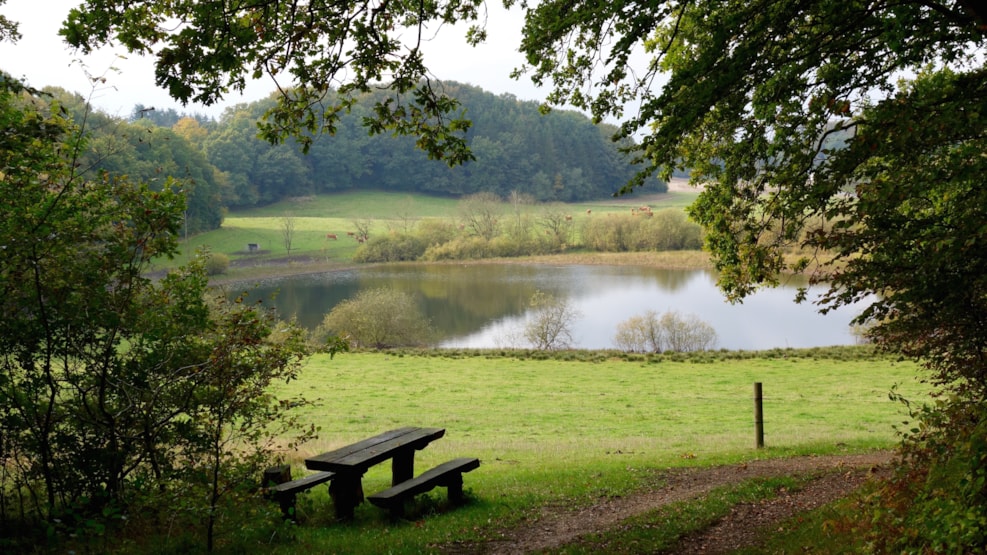 The protected Jeksendal
In Jeksendalen near Skanderborg, you'll find a combination of a river, meadows, forest, and cultivated land. This diverse landscape provides a good habitat for wildlife and birds.
Hike 3.5 km.
From the parking lot at Kildedalen, this lovely and peaceful hike follows forest roads and paths northward along Jeksen Creek. Enjoy the beautifully grazed river valley and the hilly forest. Let your imagination lead you to fairies, forest trolls, and swamp witches.
Kingfishers and dippers are seen along the river all winter, and many butterflies and beetle species are associated with the valley's damp, flower-rich meadows.
The hike can be combined with a trip from Pinds Mølle (see the map) or you can take a circular route starting from Adslev Village and plan your own route by combining the paths.
The paths can be primitive. Remember rubber boots in wet periods.
Marking
Low wooden poles with white symbols.
See what others are sharing on Instagram