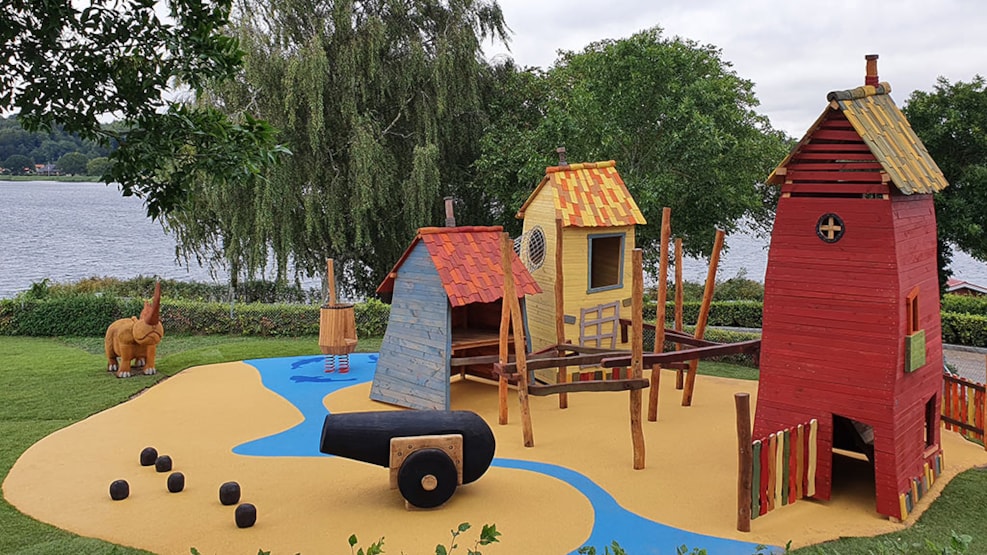 The Play ground Sløngel Pladsen
In Skanderborg, you can experience the quirky universe of children's book author Ole Lund Kirkegaard at the amazing playground, Sløngel Pladsen (the rascal place). Here, children and childlike souls can dive into the well-known stories and become a part of them.
An amazing playground
The playground Sløngel Pladsen is constructed with recognizable shapes, figures, and colors from the stories in the books, so if you haven't read them to the children yet, it's a good idea to do so before visiting, so you can experience Topper's feeling of riding on a three-horned rhinoceros, sitting on the cannon when it fires, hiding from Orla Frøsnapper in the circus wagon or sailing in a fishing barrel.
See what others are sharing on Instagram