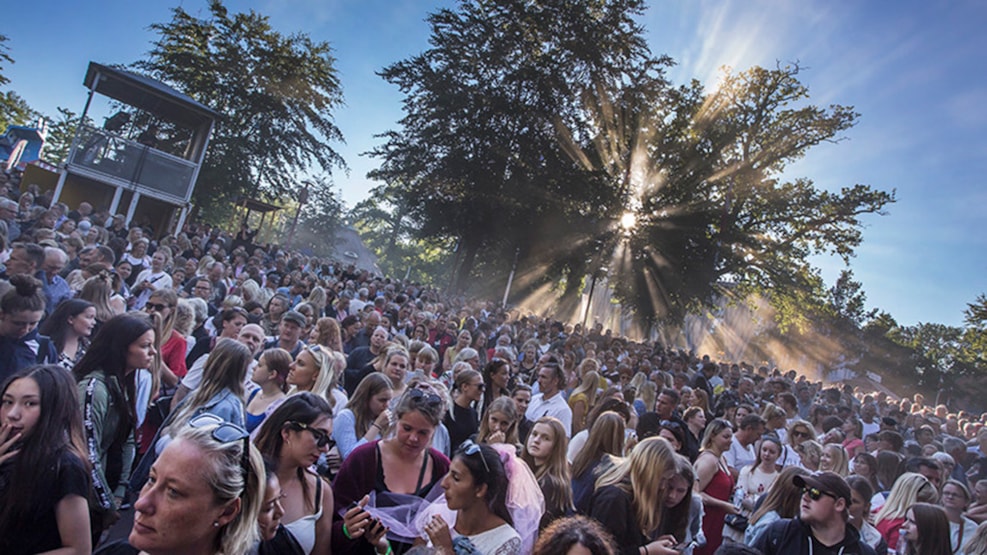 Pauline, Mekdes & GRETA at Fed Fredag concert
Look forward to Fed Fredag in Tivoli Friheden with Pauline, Mekdes & GRETA. Bring your friends and be gripped by the good atmosphere and listen to a lot of good music.
Pauline, Mekdes & GRETA
Go to Fed Fredag in Tivoli Friheden and experience three talented artists on stage. Hear hits like "Ny Og Næ", "In Favor Of You" and "Hydrogen".
Pauline
Pauline is an extremely popular musician and is i.a. known for the hit "Ny Og Næ". The 25-year-old Pauline has been writing and playing with words most of her life. It has now become music.
Next year, Pauline will go on her first tour around Denmark.
Mekdes
Mekdes has made her name on the Danish music scene with her honest lyrics and soulful mix of r'n'b, pop and soul. She herself has produced the energetic number, which screams of empowerment and must be said to be catchy.
GRETA
GRETA writes music that is inspired by the future and is carried by nostalgia. When her bright and impressive vocals sound, she takes you into worlds where the foreign and familiar mix and challenge the understanding of pop and pop art.
Free entrance with AarhusCARD
There is free entrance with AarhusCARD. Be aware that this does not include rides in the park.
Experience Pauline, Mekdes & GRETA on August 5th at 8.00 PM.
See what others are sharing on Instagram