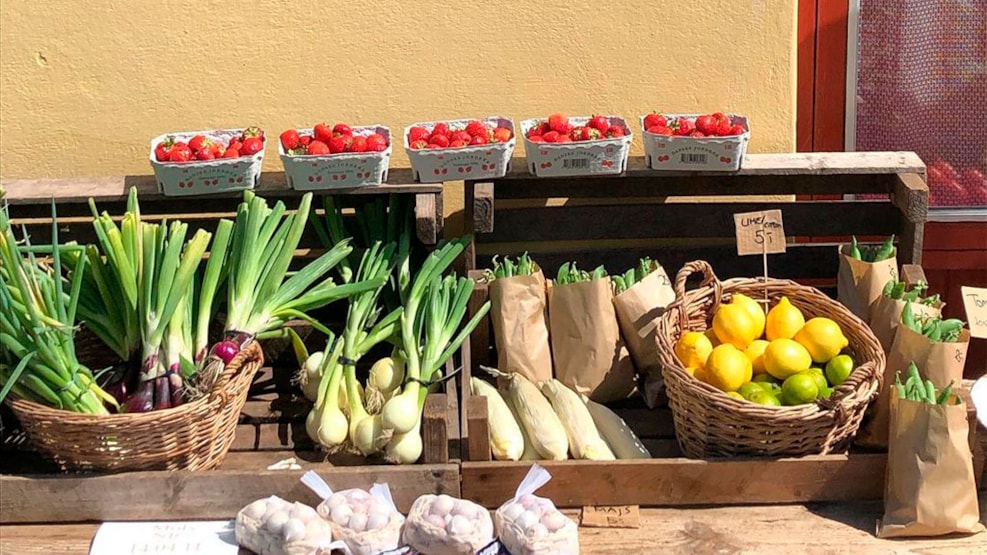 Øer Gårdbutik Farm Shop
Øer Gårdbutik has a wide selection of meat, sausages, smoked goods, salamis, and bacon from Egå Slagteren, who makes everything from scratch.
In addition to this, you will find delicious cheeses, locally grown vegetables, potatoes fresh from the field, along with flowers and plants.
You can even quench your thirst with a beer, water, or wine and have a lovely ice cream.
Some days, Øer Gårdbutik fires up the grill to roast a suckling pig, sausages, beef, or what the butcher may have planned for the day.
See what others are sharing on Instagram