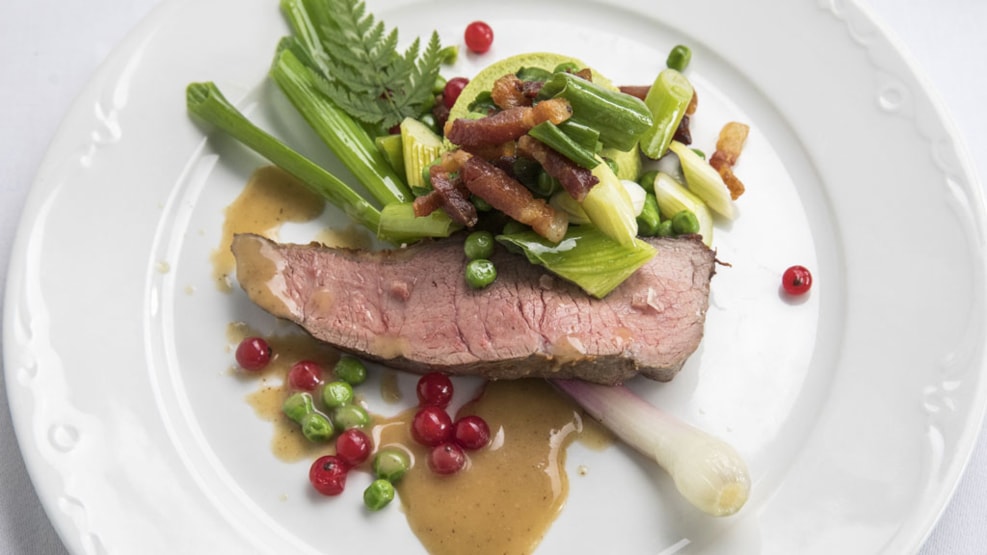 Nørre Vissing Kro, Restaurant
Nørre Vissing Kro from 1801 is situated near hills, forests and lakes. The kro is untraditionally decorated with a personal touch and flair for detail, and the interior is given prominence by the florist of the house, who creates a wealth of interesting arrangements with the natural materials of the season.
The light garden room in the blue restaurant with shades of cobalt and lavender offers a view of the fields, and from the sitting room with its open fireplace, you can watch the chefs work in the open kitchen or enjoy the crackling fire in the winter.

The cuisine is the pride and joy of the kro and one of the country's best. For six years in a row, we have been awarded two stars in Den Danske Spiseguide (food guide). Among other things, they wrote: "a warmhearted, yet uncompromising cuisine". This melting pot of seasonal creative compositions, which satisfy the eye and the most exclusive tastes, is what makes Nørre Vissing Kro unique.
See what others are sharing on Instagram